Hutto coach charged with improper relationship with child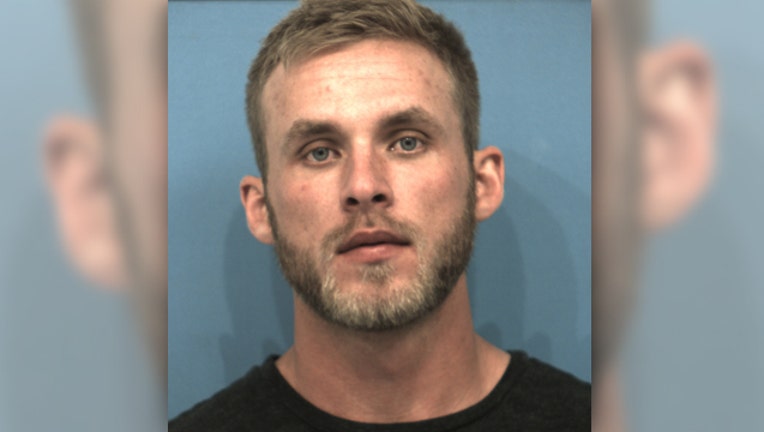 article
*UPDATE 6/6/16 10:59 a.m.*
FOX 7 received the arrest affidavit for Jake Ross Fenske.
According to the affidavit, on May 25th, Hutto Police were informed by the father of a 16-year-old student that Fenske was communicating inappropriately with her using text messages and Snapchat.
The father also told police that he received information from an acquaintance that his daughter was involved in a sexual relationship.
The 16-year-old girl's cell phone was given over to police by the father and transported to the Round Rock Police Department for forensic examination.
Police discovered multiple instances of communication between the Defendant and the victim. 
Police questioned the victim on May 27th and she reluctantly admitted to having a sexual dating relationship with the Defendant. According to the arrest affidavit the victim "did not want to speak about her relationship with the Defendant."
When police questioned Fenske he told them that he was in love with the victim and that they were in a dating relationship.  
---
Jake Ross Fenske, an assistant football coach and science teacher with Hutto ISD, has been charged with Improper Relationship Between Educator/Student. 
The investigation is still ongoing.  Fenske is on paid administrative leave.
According to Williamson County Jail records the offense took place on March, 26th.
Fenske was booked into Williamson County jail on June 3rd. Bond was set at $20,000.
Hutto ISD released the following statement.
Cooperation with Hutto PD on Arrest of Staff Member
Hutto ISD is cooperating fully with the Hutto Police Department in its investigation of an HISD staff member. Hutto ISD's HR department is awaiting clearance from Hutto PD to resume its own investigation so as not to interfere with the work of Hutto PD.
The employee has been placed on administrative leave pending the outcome of the investigations.
Child Protective Services and the State Board for Educator Certification have been notified.
Hutto ISD places the safety and security of students as its highest priority. We will always do what is necessary to protect our students.
If any wrong doing is discovered, Hutto ISD will hold staff accountable to the fullest extent possible.
Because this is a personnel issue and a police investigation, Hutto ISD is unable to make additional comments at this time.