Hutto police investigating aggravated robbery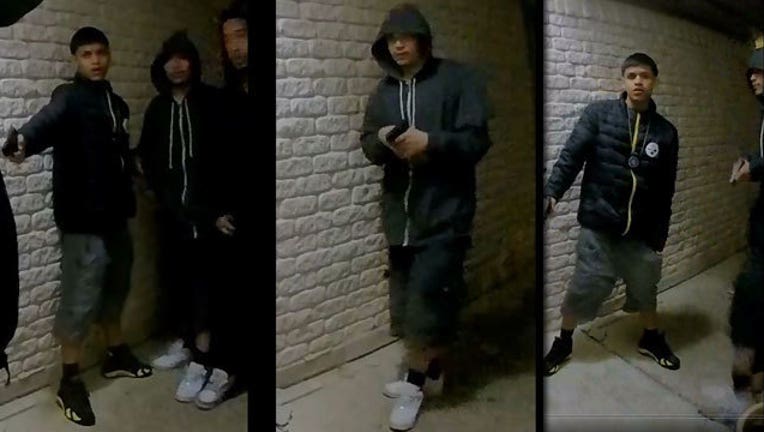 article
HUTTO, Texas - Hutto police are on the lookout for the suspects involved in an aggravated robbery on Dec. 6. It happened at around 2 a.m. in the Legends of Hutto subdivision.
Police say the victim was arriving home when two vehicles stopped in front of his home as he got out of his vehicle.
Four mal suspects got out of the two vehicles with handguns and approached the victim. The suspects eventually stole the victim's vehicle which was located and recovered in Austin a short time later.
No one was hurt in the robbery.
The victim's home entryway camera captured images of the three of the four suspects.
If you recognize any of the suspects please call the Hutto Police Department at (512) 759-5978.