Hutto residents light the town blue for fallen sergeant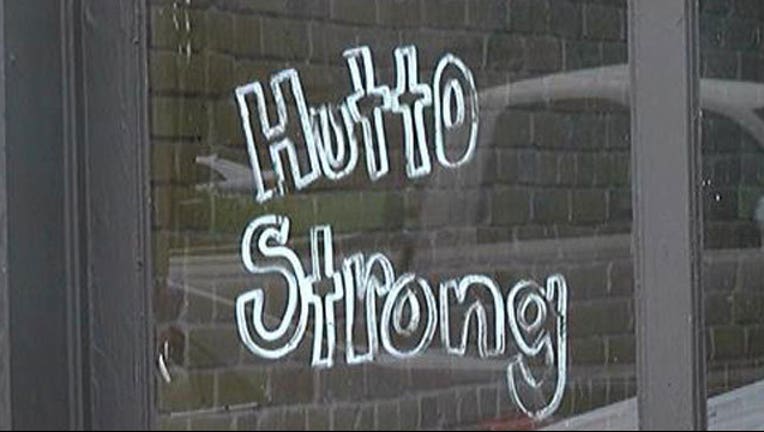 article
Cassie Samuelson and her neighbors are memorializing the location where Sgt. Chris Kelley died.
"Where it actually happened is right in our cul-de-sac," said Cassie Samuelson, resident.
Ever since his death, the trio has been on a mission to make sure neighbors don't forget who he was.
"Just to know that we live right where it happened, we're going to have to see this every day and we want to kind of memorialize this place," said Heather Garcia, resident.
The neighbors of Wren Cove are not alone. The tightly-knit Hutto community is coming together to remember Kelley. They are "lighting Hutto blue" over the next few days.
Capitol Wright distributing and Bulbrite donated over 4,000 light bulbs to be handed out. The bulbs will go on residents' porches and be lit in remembrance of the fallen officer.
"I think it's definitely going to help with some closure and feeling like we can do something," Maria Arizola, resident.
Residents remember Kelley as a dedicated hero, who always looked out for Hutto's citizens.
"The only way you can have a safe town is to have a great police department, and Chris was good," said Perry Savard, resident.
A message of support sits on the ground where Kelley passed. It reminds neighbors each day, of the dangers officers face.
"I absolutely do think people take policemen for granted. Sometimes they get mad over a speeding ticket or whatever," said Samuelson.
"We are proud he was there to protect us," said Abel Arizola, resident.
Sergeant Christopher Kelley may be gone, but starting right here along this street, the Hutto community will continue to keep his spirit alive.