'I was trying to get help,' Times Square driver says in jailhouse interview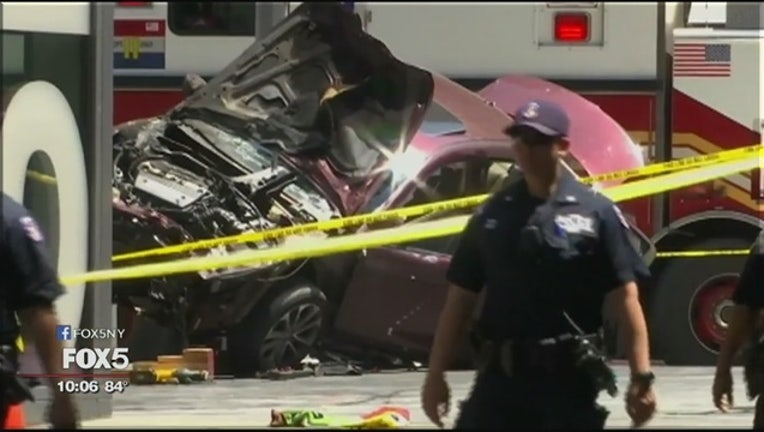 The maniac driver who mowed down pedestrians in Times Square knew he was losing his marbles in the weeks leading up to his senseless rampage, he told The Post during an exclusive jailhouse interview on Saturday.
"I was trying to get help," a weepy Richard Rojas claimed from Rikers Island. "I wanted to fix my life. I wanted to get a job. Get a girlfriend." He insisted he recently spoke to a mental health counselor at a local veteran's center.
"He said he'd call me on Monday…Monday hasn't come yet."
Unable to get the help he claimed to need, the 26-year-old ex-Navyman climbed into his maroon Honda Accord last Thursday and unleashed carnage at the Crossroads of the World, killing an 18-year-old tourist and seriously injuring 22 others.
Read more on FOX NEWS.