Investigators look for person of interest after Capitol car fire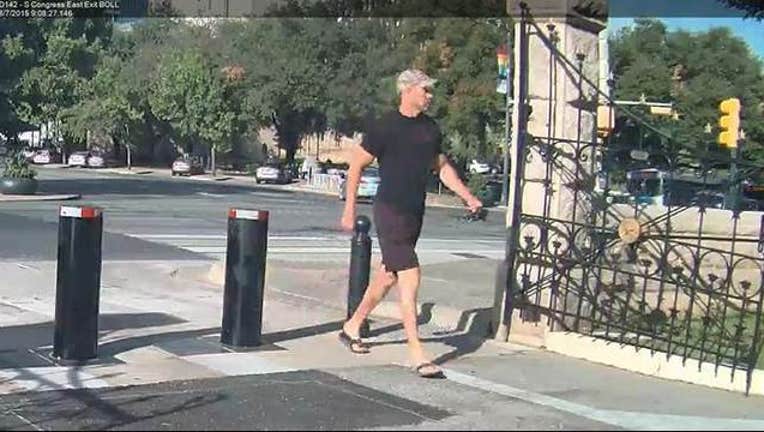 article
State investigators are asking for your help to identify a man they say may be connected to a car fire at the Texas State Capitol.
Around 2 p.m. Friday Austin Fire Department responded to a car fire on the grounds of the Capitol. The fire spread to a nearby car that was also damaged. Firefighters quickly extinguished the flames but investigators say it may have been intentionally set.
The Texas Department of Public Safety is trying to find out more information about a person of interest related to the fire.
If the public has any information about this individual or this incident, they are urged to call law enforcement at (512) 472-TIPS (8477). (All tips can be offered anonymously.)