Iowa Powerball winner gives $500K to veterans group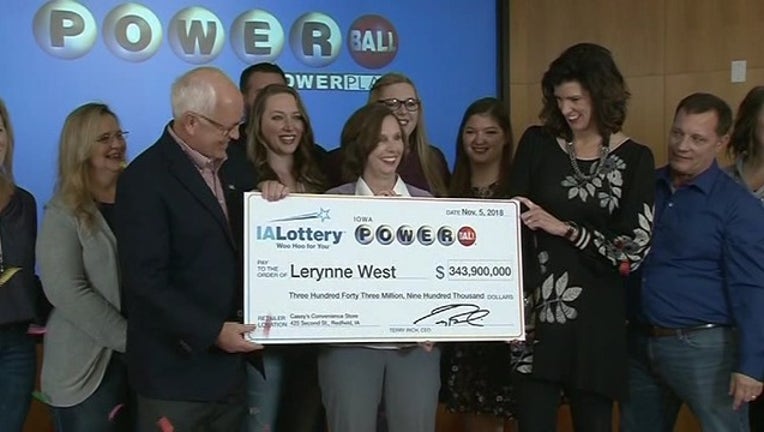 article
DES MOINES, Iowa (AP) - An Iowa woman who shared a nearly $700 million Powerball lottery jackpot has donated $500,000 to a veterans group.
Lerynne West announced on the Ellen DeGeneres Show broadcast Wednesday that she gave the money to the Travis Mills Foundation. The Maine-based organization offers programs for disabled veterans.
Before announcing her gift, West recounted buying the winning ticket at a convenience store in the small Iowa community of Redfield, then leaving it on the floor of her sister's pickup. After submitting her ticket to officials, she promised to use her winnings to help others.
West says it's important "that we never forget the sacrifices our soldiers and families make for our country."
Robert Bailey of New York City bought the other winning ticket.