Israeli police say 4 dead in Tel Aviv shooting, 2 gunmen 'neutralized'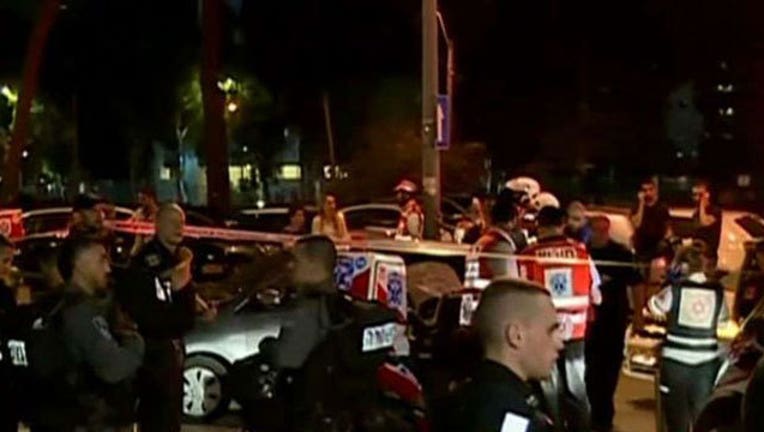 article
DEVELOPING: At least four people were killed in a shooting in central Tel Aviv Wednesday that police are describing as aimed against Israelis.
A Fox News producer in Jerusalem confirmed the death toll and said five others who were wounded are in severe condition.
Police spokeswoman Meirav Lapidot said initial reports show there were "at least two terrorists." She said both were "neutralized," meaning either killed or detained.
Police are searching the area to make sure there are no other attackers.
The incident occurred in an upscale area of cafes and restaurants near the central military headquarters and Defense Ministry compound, Reuters reported.
Police told Reuters that Israelis were the focus of the attack.
Israel has been struggling to cope with eight months of Palestinian attacks that have killed 28 Israelis and two Americans. About 200 Palestinians have been killed during that time, most identified as attackers by Israel.