"It was hard to see in person": California native takes drone video of Houston's Brays Bayou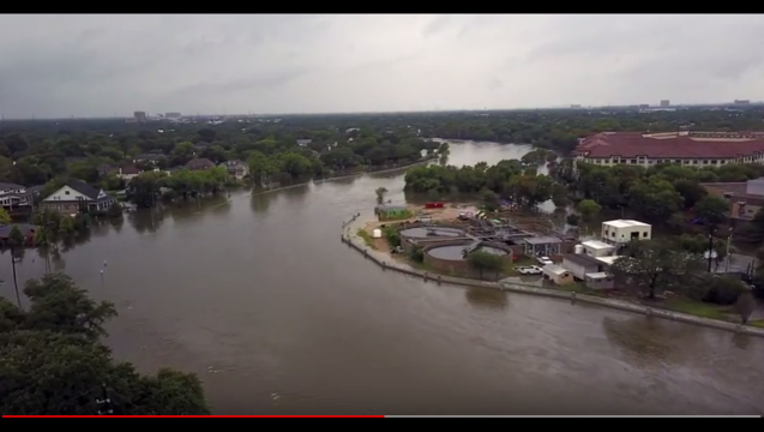 article
HOUSTON, Texas - A freshman at the University of Houston brought his tech from California to his new home and captured the aftermath of tropical storm Harvey in Houston.
Ahmed Gul's aerial footage of the West U area of Houston on Sunday has already been seen more than 20,000 times. 
The drone flies along the city, showing the rising waters in the Brays Bayou, which had overflowed and flooded the streets.  The aftermath of the flooding physically hurt him, he said. "It was very hard to see in person," he said.
By Wednesday morning, the tropical storm began to move from Texas into Louisiana. Local officials in Texas have reported at least 30 confirmed and suspected flood-related deaths.
Gul told KTVU on Wednesday that he settled into Houston earlier this month to study biology, and coming from drought-stricken California, was startled to start hearing about hurricane warnings about two weeks ago.
"I didn't think it would be that serious," Gul said in an email. "Coming from California where we've been hit with a drought with little to no rain all year, I was initially very happy to hear the rain."
He woke up Sunday morning "to the hardest rain I had ever experienced." He looked out his window to see a truck submerged in water. He sent up a drone to capture the devastation.
Gul was stuck at home for most of the weekend. But he's also been heartened by what he saw.
"Through all this, one of the most heartwarming things I was able to witness was how all my neighbors have been there for each other," he said. "It's great to see a community working like a community, helping each other out and caring for each other. It gives you hope that no matter how difficult things may get, if we stand together, we can overcome anything."