Italian chefs set new Guinness World Record with pizza over a mile long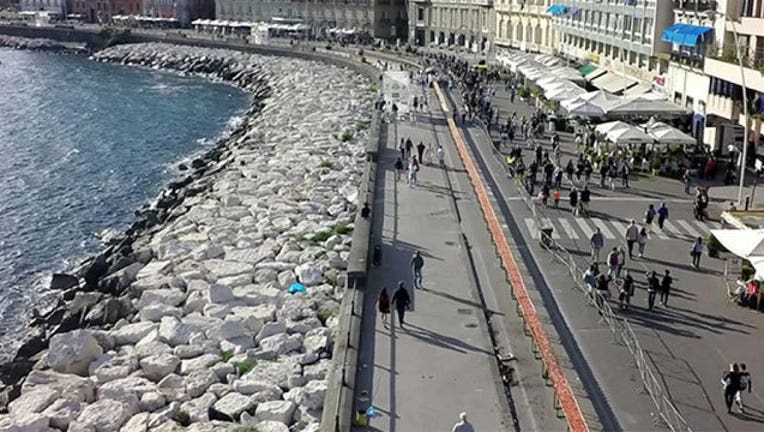 article
Italy may not have the world's best pizza but it can now officially say it has the longest.
On Wednesday, 100 chefs gathered in Naples, Italy to create a pizza stretching over 6,082 feet—that's 1.15 miles long. Guinness World Records has officially proclaimed it as the longest pizza ever made.
It took the pizza masters 11 hours to create the pie from over 4,400 pounds of flour, 3,300 pounds of tomato sauce, 200 liters of olive oil and 4,400 pounds of cheese.
Once the portions were assembled, the Neopolitan style pie was cooked using  five specially-made portable wood fire ovens.
Impressive aerial footage showcases the pizza in all of its glory as it stretches along the seafront harbor.
The mouth-watering attempt, which took place during  the 'L'Unione Fa La Pizza' event, was organised by Oramata, the company behind Napoli Pizza Village, in partnership with Associazione Pizzaiuoli Napoletani, City of Naples, and the Univerde Foundation.
After the record was confirmed by Guinness authorities, tourists and locals were able to help themselves to a slice of the world's longest pie. The remaining pizza was handed out to the hungry and others in need at the Camper Onlus Association, the Italian Red Cross and the Chicchi di Grano Association.
Read more on FOX NEWS.