Italian court rules divorced chef can pay child support in pizza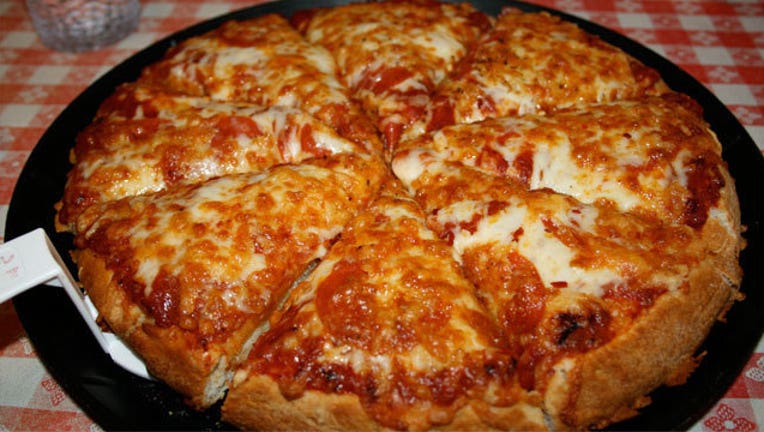 article
 A court in Italy has ruled that child support payments don't necessarily have to involve money.
Nicola Toso, a chef based in Padua, Italy, divorced his wife Nicoletta Zuin in 2002. At the time of the divorce, Toso agreed to pay about $335 in monthly child support, reports Il Gazzettino.
When his business suffered a major financial hit six years later, the chef offered to pay his ex-wife—with whom he had one daughter—alimony in pizza. Calzones and other menu items were reportedly included in the deal. From 2008 to 2010, Toso provided Zuin with food from his restaurant instead of the agreed-upon currency stipulated in their divorce agreement.
"In lieu of money, the defendant offered his ex-wife the same amount of compensation in the form of take-away pizzas from his workplace, an offer promptly rejected as "beggar's change," wrote judge Chiara Bitozzi in her ruling.
Zuin wasn't satiated with this cheesy arrangement and took her ex-husband to court in 2010, citing his failure to provide alimony.
But Toso's defense attorney successfully argued that because her client had fallen on hard times during Italy's 2008 financial crisis (he was forced to close his business in 2010 and could not pay vendors and employees, reports The Telepgraph), and that he successfully fulfilled all other custody obligations, remitting child support in the form of food was the best he could do under the circumstances.
Judge Bitozzi agreed, ruling that no crime had been committed.
According to The Telegraph, Toso's daughter moved in with her father in 2011 after the case was closed.  Let's hope they're happily making pizza together now.