J.J. Watt: I want to be the best husband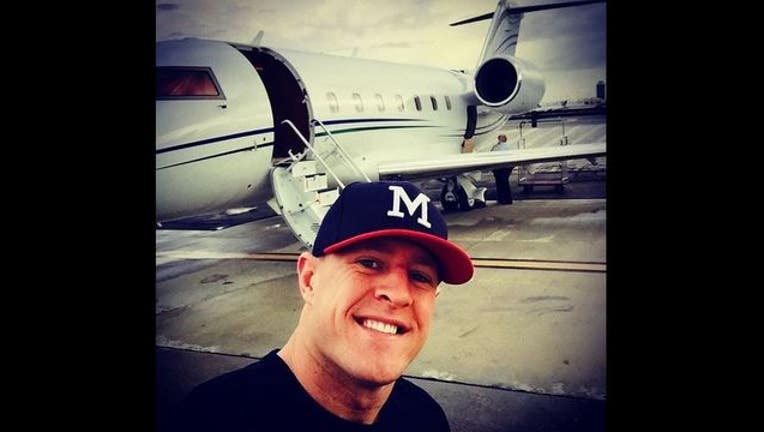 article
HOUSTON (FOX 26) - Attention ladies! Your favorite NFL star is out on the prowl.
Houston Texans defensive end J.J. Watt has let it be known that he's having some trouble when it comes to matters of the heart, and his current relationship status.
According to a new interview with NFL.com, Watt talked about his efforts in finding Ms. Right.
"People [I know] think that I've never dated before, or whatever," Watt says. "But I'm trying. I'm trying. I'm just unsuccessful. My schedule's so crazy and life's so busy, it just hasn't worked."
Just as he does on the field, Watt shared that he wants to give a relationship his all.
"Yeah," he says. "Trust me, I would love to have a wife and kids. I would very much enjoy that. But I also know that you have to be in the right place to do that. You have to find the right situation, and you have to be in that right mindset where you can give everything you have to that. Because whatever I do, I want to be the best at. I want to be the best husband."
The popular Texan with the new $100 million contract did express one worry he has when it comes to love. Discovering a person's true intentions has proven to be difficult.
 "That's why it's so difficult. You don't know who wants you for you, who wants you for the money, who wants you for the fame. You have no idea."
Watt didn't shy away when he finally met his crush, Jennifer Aniston.
Our best wishes to our Texan pro!