Jimmy Carter's beloved tool belt a gift from Peachtree City, former mayor says
PEACHTREE CITY, Ga. - Tributes continue to pour in for former President Jimmy Carter who remains in hospice care. The Carter Center made that announcement over the weekend.
A lot of towns would give Carter a gift to celebrate his visit to the area. But leaders in Peachtree City didn't know just how far their gift would go.
Peachtree City was a place former President Carter frequented often.
"He came here quite a lot because of course we're not that far from Plains, and his kids lived here," former Peachtree City Mayor Bob Lenox said.
Lenox said former President Jimmy Carter agreed to be the grand marshal of the city's 4th of July parade in 1995.
City leaders wanted to give Carter a gift to commemorate that day, and they wanted it to be special.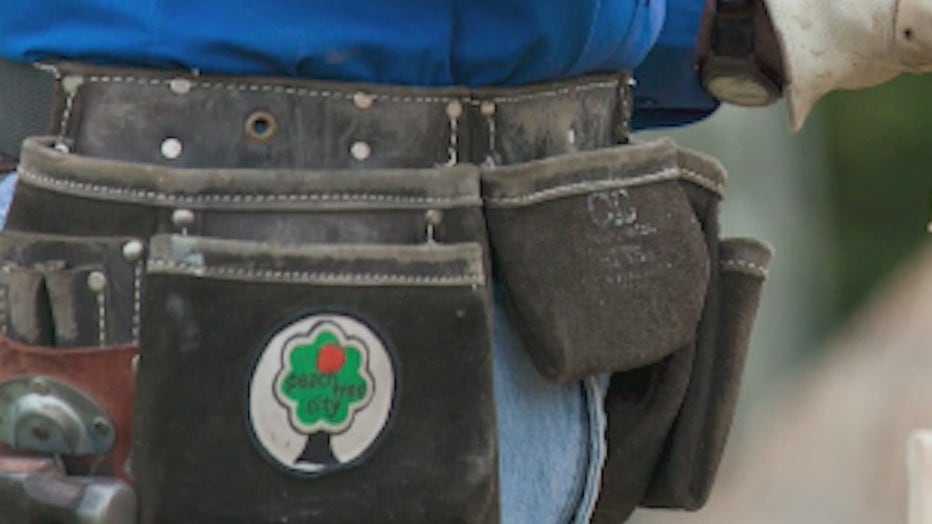 That is when the former mayor said they got the idea to give him a tool belt for his work with Habitat for Humanity.
"I said to him Mr. President we've gotten you a gift today because every place you go people give you something for the occasion. I'm gonna tell you that you may not like it, but I think it's really cool. So, if you don't like it I'd be happy to take it," Lenox said.
"He looked over at me and said eat your heart out," he laughed.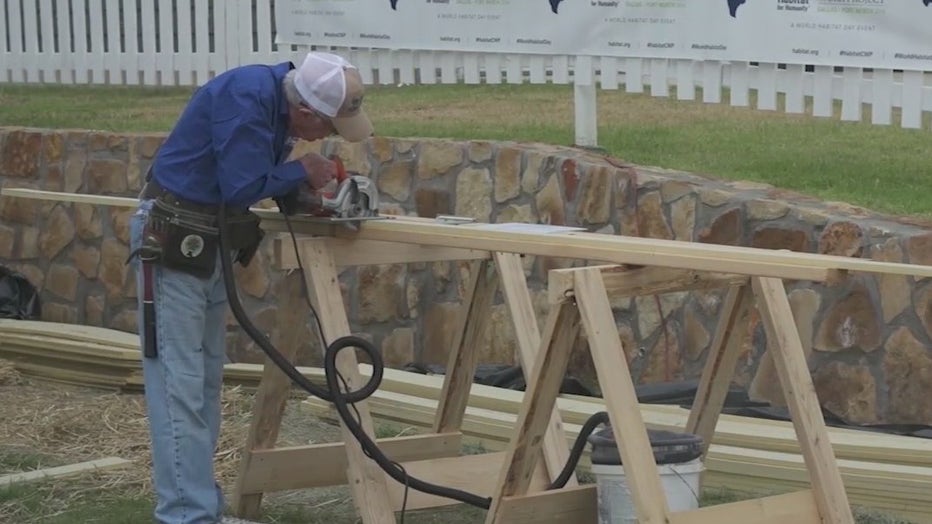 Over the next 24 years President Carter used that tool belt with the Peachtree City logo on the sites of 35 projects building over 4300 homes in 14 countries.
"To see it all those years later in the paper and realize that he used it was kind of a thrill," Lenox said.
Lenox asked Carter to return to belt when he was no longer using it, so the city could commemorate it in some way. In 2019 president carter returned the belt along with a personalized note.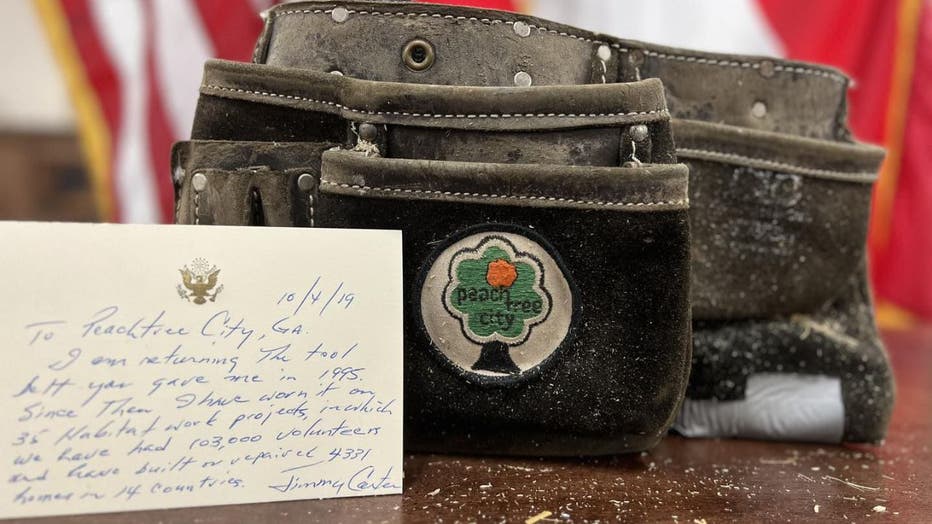 Peachtree City Mayor Bob Lenox said the toolbelt that he gifted to former President Jimmy Carter was worn out from frequent use. It was given as a gift during the city's 4th of July parade held in 1995. (Credit: Peachtree City Hall)
"He wore that tool belt out. It is a mess," Lenox said.
"I've thought since that it says a lot about Jimmy Carter that probably his favorite gift that he ever got was that tool belt, and he wore it out," he added.
A photo of Lenox and former President Carter now sits in Lenox's office, remembering that day nearly 28 years ago along with the fried peanuts the former president gave him from his hometown.
Lenox said the city plans to get the tool belt cleaned up and then display it along with former President Carter's long history with their town at the Peachtree City Library.