Kenosha LEGO home sold; only on market for 2 days
KENOSHA, Wis. - The housing market has been extremely hot in the last year or so, but who could have imagined a house with a distinctly LEGO theme would hit the market – and sell as fast as it did.
From the outside, the Kenosha home looks pretty normal – but inside, it's LEGO-themed. The mastermind behind it is owner Jameson Gagnepain.
"I have been building since I was a little kid," he said.
SIGN UP TODAY: Get daily headlines, breaking news emails from FOX6 News
Gagnepain and his wife shared the same passion. 
"We actually had a LEGO theme wedding," he said.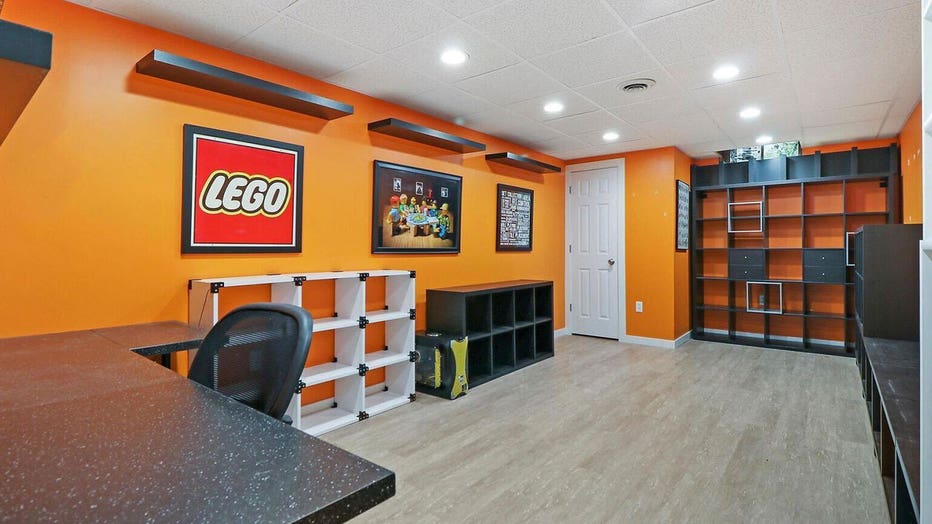 Credit: Alissa Traugher, realtor
In 2010, the couple bought the home on 61st Avenue. All it needed was some TLC.
"This house when we bought it was a foreclosure," said Gagnepain. "We weren't afraid to customize the house and make it our own."
The family said the renovations did not happen overnight. The home is the definition of DIY. From the living room to the kitchen with a 4,000-piece backsplash and even the bathroom – LEGOs can be found all over the house.
FREE DOWNLOAD: Get breaking news alerts in the FOX6 News app for iOS or Android
After 12 years and three kids, the family is ready for their next home.
"LEGO or not, you make a lot of memories," Gagnepain said. "We have a lot of history."
Two weeks ago, they put the house on the market for $250,000. Realtor Alissa Traughber said it sold in just two days – way over asking price.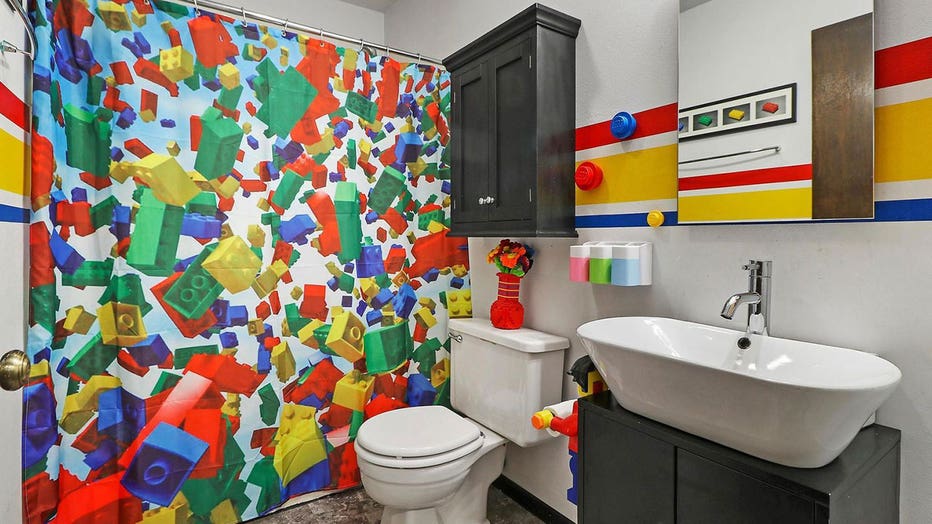 Credit: Alissa Traugher, realtor
"I have sold some high-end, multi-million dollar homes, but I had no idea that it would go viral and pick up this much traction," she said.
"We have been getting more and more attention ever since. It's such a surreal experience," said Gagnepain.
Closing the chapter on one home, the family said they will never "LEGO" of the piece. They have more than one million LEGOs and plan to make LEGO renovations to their new home.
More photos
Credit: Alissa Traugher, realtor
LEGO Masters on FOX
If you enjoy LEGO, you have to check out LEGO Masters – Wednesday night at 8 p.m. CT on FOX. Teams of two builders are tasked with creating LEGO designs based on a theme or idea each week. And every week, one team is bumped from the competition. Check it out, Wednesday's on FOX.