Kidnapped woman found in U-Haul during traffic stop in Prince George's County
WASHINGTON - A Maryland man was charged with kidnapping a woman Friday morning, assaulting her, and leading police on a dangerous chase before crashing the car he was driving.
62-year-old Dennis Bell of Prince George's County is being held in an Upper Marlboro jail charged with 33 counts, according to Maryland State Police
At last check, the woman is recovering in an area hospital.
Reports are that when police found her, she was naked and reported having her fingers cut with a pocket knife.
At some point Friday morning, Maryland State Police say Dennis Bell kidnapped the woman, whose name is not being released, on Minnesota Avenue in Southeast D.C.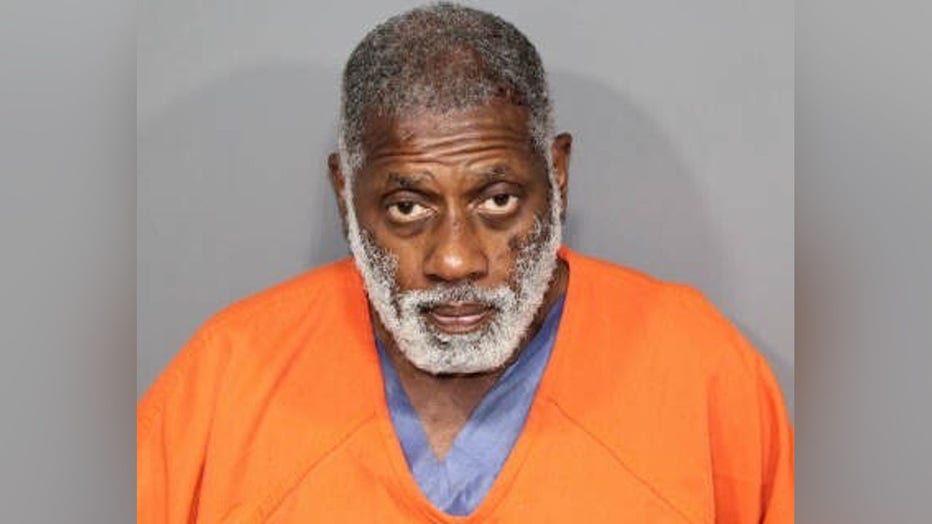 Dennis Bell (Prince George's County States Attorney Office)
The woman told police she was forced to comply with his demands and was naked on the floor of the U-Haul he was driving all day.
"The victim told police she had no idea why he had demanded that she get into the vehicle and he drove around literally all day, made a few stops, but kept her against her will inside that vehicle," said Elena Russo, spokesperson for Maryland State Police.
Around 9:45 p.m. Friday, other drivers in the Lanham area saw a U-Haul driving erratically and hitting other cars – fully unaware there was a woman inside the car.
Police tried to stop the U-Haul, until eventually it crashed in a ditch in a Lanham neighborhood.
State Police didn't know there was a woman allegedly being held against her will inside the vehicle, making that discovery on Baltimore Lane and Elm Street in Lanham.
"I heard the tires and once I got up, I heard the police cars," said Avery Duckett-Best, a third-grader who lives in a home near the intersection.
"He was yelling that he was hurt, that he'd just had surgery or something. Take it easy, take it easy, they had him in handcuffs," said Duckett-Best's grandmother, Debbie Duckett. "I am happy that it did end here and that the young lady is safe. She's been through a lot, but it could have been a lot worse. I'm glad it wasn't."
Maryland State Police were grateful people called 9-1-1 after seeing the U-Haul driving erratically.
Duckett said she knew Bell, who she says lives in the neighborhood, and was shocked about the allegations. Dennis Bell faces 33 counts, including traffic violations and sex assault, kidnapping, false imprisonment, and possession of what's believed to be crack cocaine, according to police.
FOX 5 briefly spoke with someone listed as a relative of Bell, but they hung up once we identified ourselves and didn't return a call or text back.
According to court records, Bell has faced a handful of misdemeanor theft charges in the last few years in Maryland, but nothing of the nature of these charges against him.