Large membership-based indoor dog park coming to Austin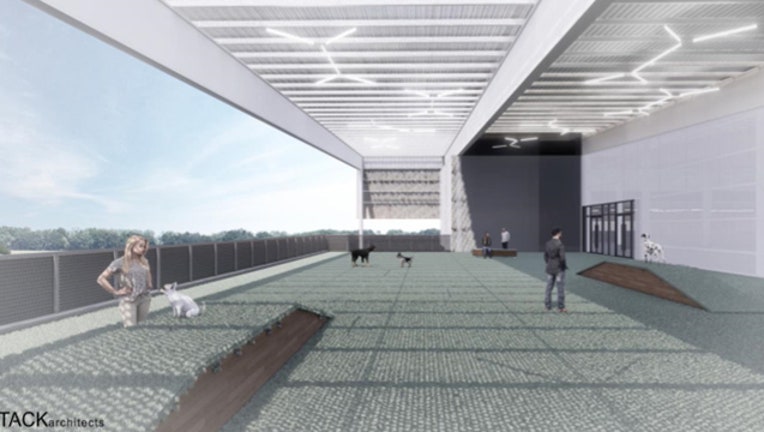 AUSTIN, Texas (FOX 7 Austin) - A large indoor dog park is coming to Central Texas.
The Canine Commons, a space designed specifically for the lifestyle needs of dog parents, is a collaboration between Omaha, Nebraska based Corbyt, and Omaha-based TACK Architecture. The revolutionary facility design is part indoor dog park, part coffee shop, and part social gathering space.
Drawing inspiration from life spaces such as the backyard, the living room, and the park, the interior of the Commons brings a sense of the outdoors to the indoors, according to the press release.
When completed, the Commons will be among the largest indoor dog parks ever built.  
Guests at the Commons will have access to over 50,000 square feet of climate-controlled indoor off-leash space, monitored for safety by Canine Commons staff. The Commons also features outdoor off-leash space on the second-floor mezzanine, retail, and a full-fledged coffee shop. Guests may also choose to take various training courses at the Commons, which are included in memberships. 
WATCH CANINE COMMONS WALKTHROUGH HERE
The Commons will utilize a membership-based model for customers, with memberships starting at $49 monthly for unlimited access and unlimited training courses. 
---
RELATED
Texas firefighters rescue puppy from storm drain
Video: Storm tears through dog training facility in Leander