Leander police asking for public's help in identifying suspect in GameStop theft
LEANDER, Texas - The Leander Police Department is seeking the public's help in identifying a suspect in a theft at a Leander GameStop Sunday evening.
Leander police say the suspect entered the GameStop near the HEB Plus in the 600 block of N. US 183 around 5 p.m. Jan.12 and stole several items by reaching behind the counter. He then ran from the store.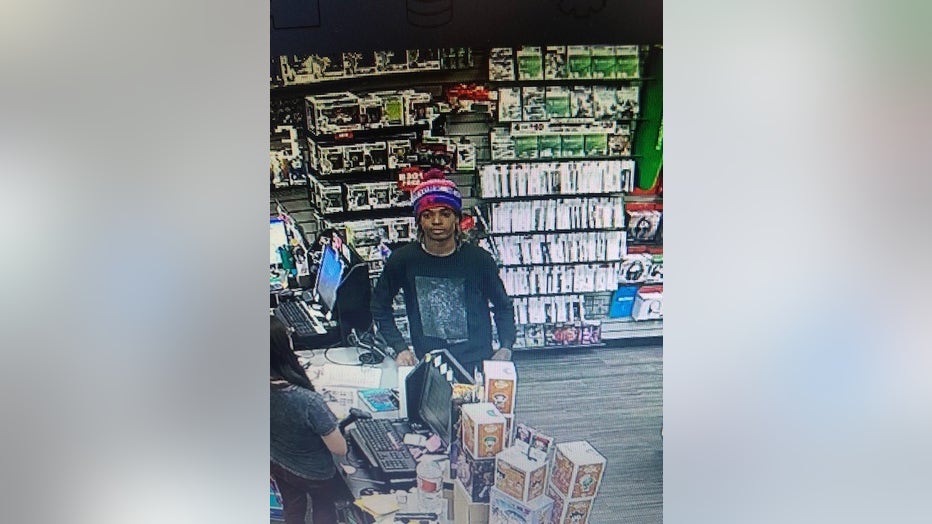 (Leander Police Department)
Leander police say the man looked to be a young adult, approximately six feet tall with light-colored dreadlocks down to his shoulders. He was wearing a red, white and blue beanie that appeared to read "New York". He has a thin build and was also wearing turquoise Croc shoes.
Anyone who recognizes the suspect is asked to call Leander police at 512-528-2800 and ask to speak to Officer J. Fuller, referencing case #20-0099.
Leander police are also reminding people to not identify the suspect on social media.