Legendary singer Selena inducted into Texas Women's Hall of Fame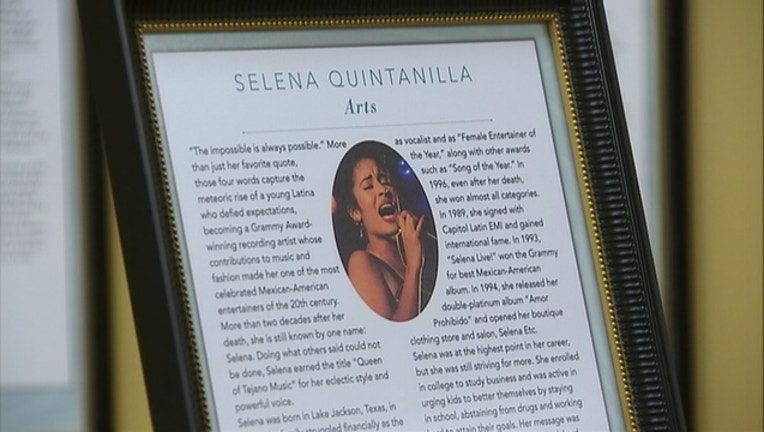 article
Legendary singer Selena was inducted into the Texas Women's Hall of Fame on Friday in Denton.
Selena Quintanilla won many fans with her music in the late 1980s and early 1990s that won numerous Tejano awards and also crossed over into pop music.
"I feel very proud in knowing there's a new generation who has embraced and looked up to her as a role model," said Suzette Quintanilla-Arriaga, the singer's sister. "I know my sister would be ecstatic to be accepting this award that's so empowering for women."
Selena was known as the "Queen of Tejano Music." The singer was killed in 1995 at a Corpus Christi hotel by her fan club president.
Other inductees for 2016 were: Emma Carter Browning, aviation; Susie Hitchcock-Hall, business; Ginger Kerrick, science, technology, engineering and math; and Dr. Renu Khator, public service. The Texas Women's Hall of Fame is located at Texas Women's University.