Livermore police reunite French bulldog with SoCal family - a year later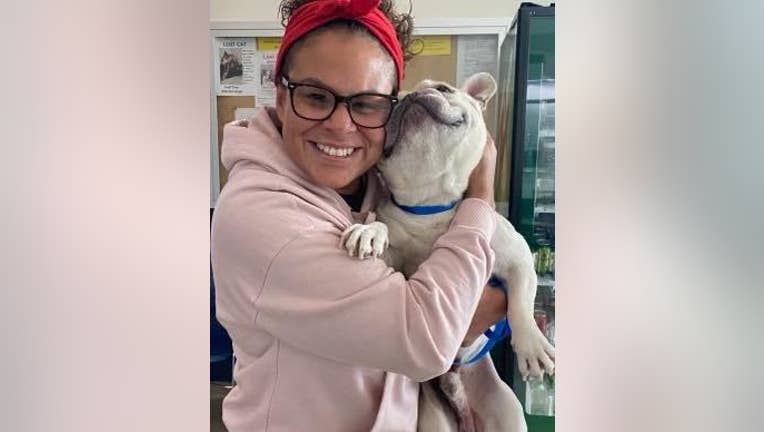 article
LIVERMORE, Calif. - Livermore police reunited a French bulldog with its owners in Southern California after the pet was likely dognapped more than a year ago – and possibly at the center of a wider financial scam.
Police said they found a parked car, which witnesses had reported had been driven recklessly earlier on Jan. 4. 
The driver of that car "ran off," police said in a Facebook post, but was identified as a parolee with an active no bail parole violation warrant.
Inside the car, police found an abandoned French bulldog they took to the East County Animal Shelter in Dublin. 
A technician from the Alameda County Sheriff's Office found a microchip on the bulldog and discovered he belonged to a family in Chula Vista in San Diego County.
The Sheriff's Office contacted the family and learned "Muny" had been missing for more than a year. 
The family told the shelter that in the past, they had received messages from an unknown sender requesting financial transactions for Muny's return. 
But that person never provided any proof they had the lost dog and the family felt they were being scammed. 
Police said Muny's family immediately made the long drive to the shelter in Dublin to reunite with their beloved pet and take him home.