LORO celebrates 5th birthday with crawfish boil, proceeds go to MD Anderson
HOUSTON - If you love eating crawfish and standing up to cancer, have we got the event for you! 
Popular fusion restaurant LORO Asian Smokehouse & Bar will be celebrating its 5th birthday this April with a crawfish boil. 
SUGGESTED: LORO Asian Smokehouse & Bar among Top 10 Best Restaurants in Houston, according to Yelp
The restaurant began with Austin-based celebrity chefs and James Beard Awards winners Tyson Cole of Uchi, Uchiko, and Uchibā and Aaron Franklin of Franklin Barbeque in 2018, combining their love of Asian and Texas cuisine.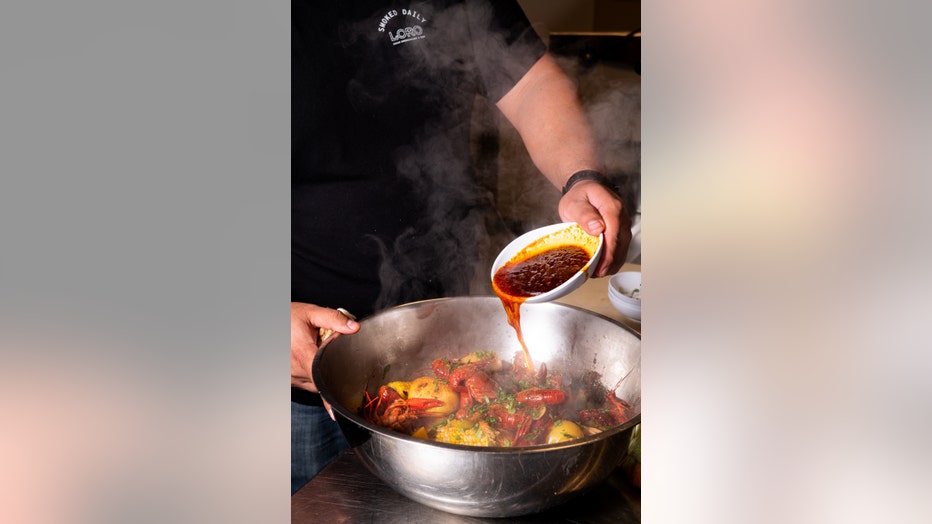 LORO Asian Smokehouse & Bar (Photo: Hai Hospitality)
In those five years, LORO has expanded to four locations across Texas, one in Houston and Dallas, and one in Austin. However, all four locations will be participating in the crawfish boil on Tuesday, April 4 starting at 2 p.m.
Guests can purchase a plate of crawfish, with each one priced at $18 but come with a pound of crawfish, corn, potatoes, and Thai sausage, with each location putting its own special spin.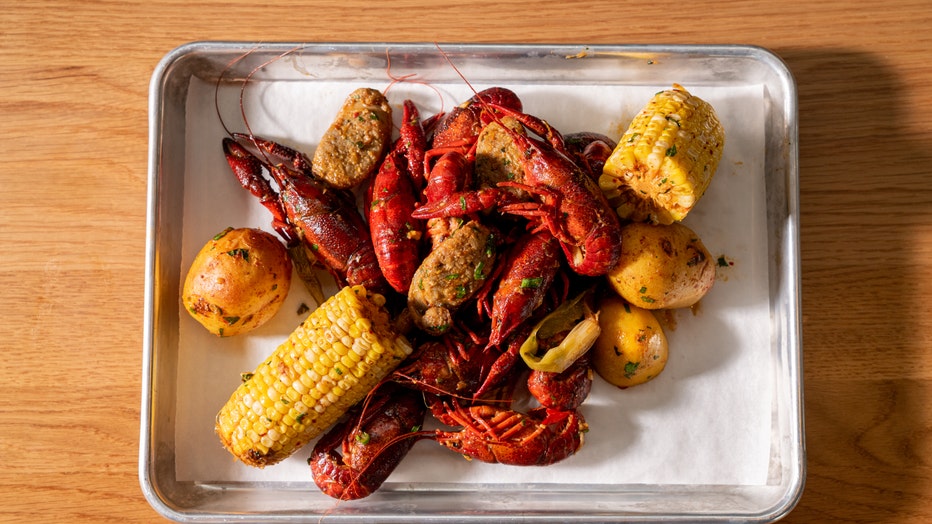 LORO Asian Smokehouse & Bar (Photo: Hai Hospitality)
For example, in Houston, you can expect a Birria Style Boil "Super" Butter; in Austin, a garlic butter Louisiana Style Boil; in Addison, a spicy Tamari & Fish Sauce Boil with black garlic and Korean chili butter; and in Dallas, a Chinese Hot Pot Boil with Szechuan garlic butter.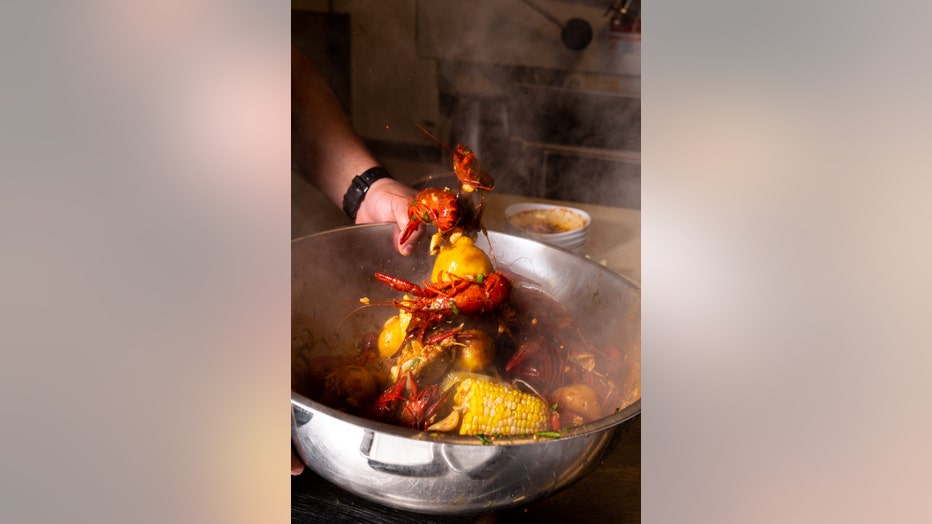 LORO Asian Smokehouse & Bar (Photo: Hai Hospitality)
If your mouth isn't watering already then perhaps you could wash all that delicious-sounding food with a complimentary tasting, offered by local breweries in the restaurant's respective region. 
MORE: Houston Astros Manager Dusty Baker honored by MD Anderson Cancer Center, more than $1.5 million raised for cancer research
Here's a list of which beer sponsors are partnering with LORO for each location: 
A percentage of the proceeds will also be donated to MD Anderson Cancer Center to support patient care, research, education as well as prevention programs. 
There will also be merchandise for sale like custom LORO t-shirts, as well as raffle giveaways for LORO gift cards, and Uchi Omakase tastings throughout the day, with all proceeds donated to MD Anderson. 
MORE STORIES ABOUT RESTAURANTS
To learn more about LORO Asian Smokehouse & Bar, visit their website. You can also go to MD Anderson's website to make a donation by clicking here.