Luling residents pay respects to two murdered teens
LULING, Texas - For a few minutes, Luling fell silent as a long line of first responders rolled through town bringing home two teens. 
18-year-old Klayton Wade Manning was a firefighter for the Southeast Caldwell County Volunteer Fire Department and on June 9th, he and his cousin 16-year-old Landin Robinson Dawson were riding down Tenny Creek Road in an ATV when they were gunned down.
RELATED: Vigil being held for Caldwell County double-murder victims
On June 11, deputies arrested a suspect in the case, 34-year-old Bryan Hanes at a home in Bastrop County. Haynes is currently being held at the Caldwell County jail with a $500,000 bond. 
The Southeast Caldwell County Volunteer Fire Department was joined by others in providing a memorial escort for Manning and his cousin Dawson. The escort began at Capital Mortuary Services in Austin and headed to O'Bannon Funeral Home in Luling.
---------
Get breaking news alerts in the FOX 7 Austin News app. It is FREE!
---------
"Everyone comes together when something happens like this," said Marisol Trevino, who stood along the sidewalks beside her mother Annie, who was Klayton's substitute teacher and gave him his senior gift, a box filled with goodies including a Subway gift card.
"The very first day that he came into the class that I was subbing all I saw was a big teddy bear, he was full of love and full of hugs," said Annie Trevino.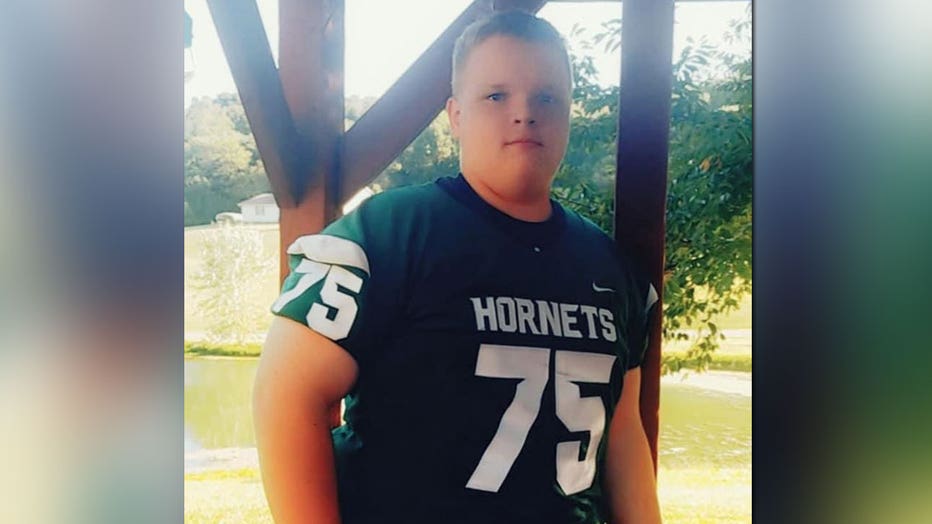 18-year-old Klayton had just graduated from Luling High School. His stepmother Misty Manning joked the family thought Klayton was Luling's unofficial mayor.
RELATED: Two people shot to death in Caldwell County
"Klayton was the kindest gentlest soul that you will ever find. A gentle giant. He did not know a stranger. He loved everyone," she said.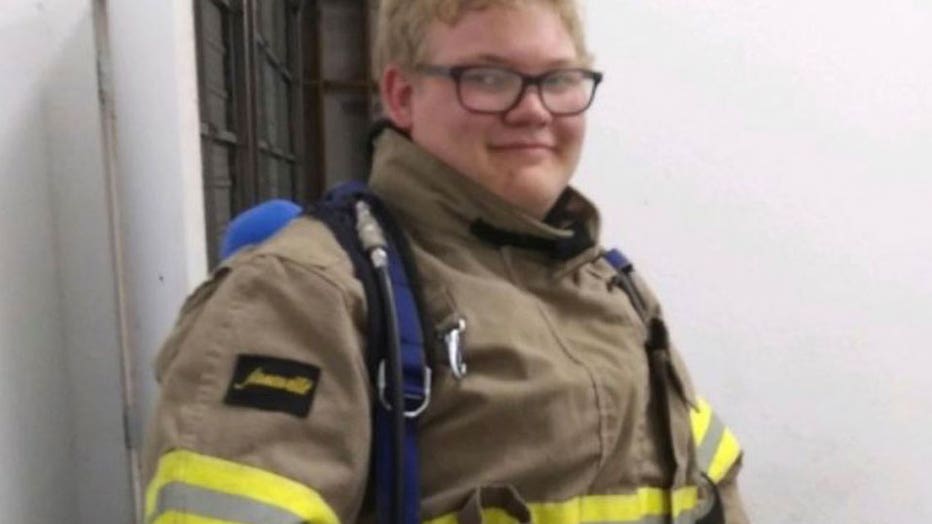 Manning was a volunteer firefighter for the SE Caldwell County Volunteer Fire Dept. 
Robinson was 16 years old on his way to becoming a junior. 
"Landin was larger than life. A football player who wanted to do everything that Klayton did," said Manning. "The two of them together would dance in Justin's kitchen and they would sing and argue over candy. Just getting started in life both of them, 18 years and 16 years is just not enough time."
SIGN UP FOR FOX 7 AUSTIN EMAIL ALERTS
GoFundMe accounts have been set up to help families with funeral expenses. 
Click here to donate to Klayton Manning's account.