Man accused of robbing and threatening woman at knife point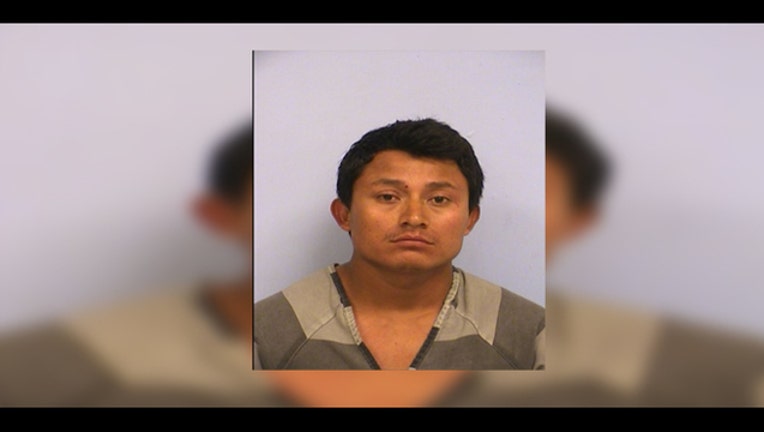 article
AUSTIN, Texas - Austin Police have arrested a man accused of climbing into a women's car, robbing and threatening her at knife point.
According to court documents police responded to a call Sunday around 3:45 a.m. at a 7-Eleven gas station located at 2806 West Braker Lane. 
The victim told police she was driving in north Austin when she pulled over on North Lamar Boulevard near Mc Phaul Street to answer a phone call from her son.  Shortly after pulling over, a man identified as 26-year-old Rigoberto Rivera-Leon climbed into her passenger seat and pulled out a knife said police. 
According to the affidavit Rivera-Leon then instructed the victim to drive and told her, "You are about to know me right now! Stay quiet! Adding "You'll be sorry if you do anything." 
The victim told police that while they were driving around he allegedly told her that if she would have sex with him he'd change his mind about hurting her. 
According to the affidavit, Rivera-Leon displayed a knife described as a paring knife and pressed it against the victim's stomach while he gave her driving instructions. 
Rivera-Leon then told the victim to pull into a parking lot of a storage facility located on West Braker Lane near Burnet Road, about three miles from where they started said police.
After parking, Rivera-Leon fled the car with the victim's purse according to court documents.
The victim told police she then drove across the street to the 7-Eleven and called police. 
As officers were taking a report Rivera-Leon showed up and he was arrested said police. 
During a search police found a metal box cutter knife in Rivera-Leon's pocket.  Police said the purse was found in a grass field behind a Discount Tire building. 
Rivera-Leon is being held on $40,000 bond and has been charged with aggravated robbery with a deadly weapon.