Man and woman arrested, accused of shooting at Hays County deputy during chase
DRIPPING SPRINGS, Texas - Two people accused of shooting at a Hays County Sheriff's deputy have been arrested following a police chase and manhunt.  
Around 9:30 Saturday evening, a patrol deputy with the Hays County Sheriff's Office attempted to pull a vehicle over on the 700 block of Old Fitzhugh Road, near Highway 290, for a registration issue. 
The vehicle stopped for a brief time before driving away from the police. "[The deputy] approached the vehicle, made contact with the violator, the violators fled." Hays County Sheriff Gary Cutler explained. 
The car got on Highway 290 and crossed into Blanco County. The chase spanned more than 20 miles. During that time, the deputy was shot at several times. The deputy and their patrol unit are unharmed.
Hays County Sheriff Gary Cutler says the department will not know how many shots were fired until they review in-car footage. 
The suspects' car eventually crashed at the intersection of Highway 290 and 281 just south of Johnson City -- in front of the Miller Creek RV resort.  
Sharon Kerr was at a party at the resorts community center. "A policeman came in and they asked us to turn the music off. Turn the lights off and lock the doors," she said. Kerr says she initially thought it was an elaborate party prank, but quickly learned the situation was serious.
Three people were in the car. One person was taken into custody at the site of the wreck -- two others, a man and woman escaped and were somewhere in the area of the park.
That man and woman have since been identified as 23-year-old Nathaniel Castro and 19-year-old Klarissa Soto.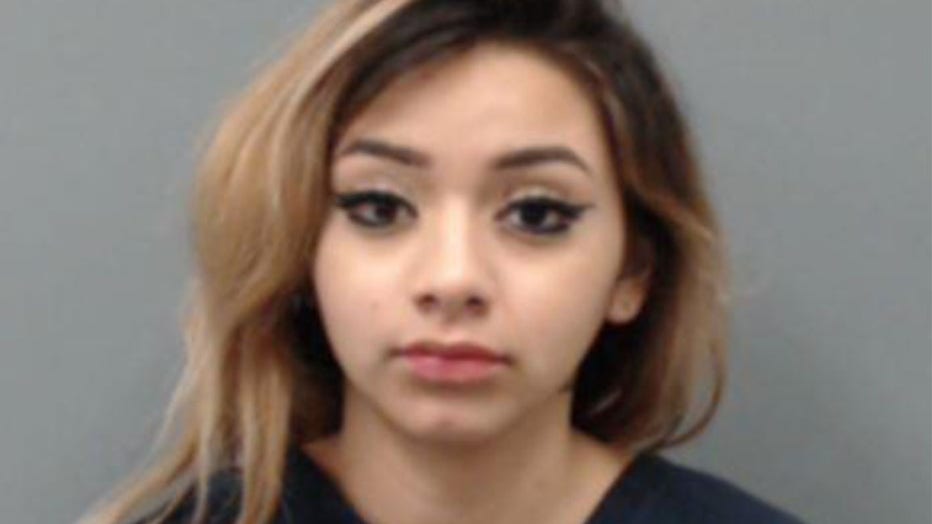 Klarissa Soto (Hays County Sheriff's Office)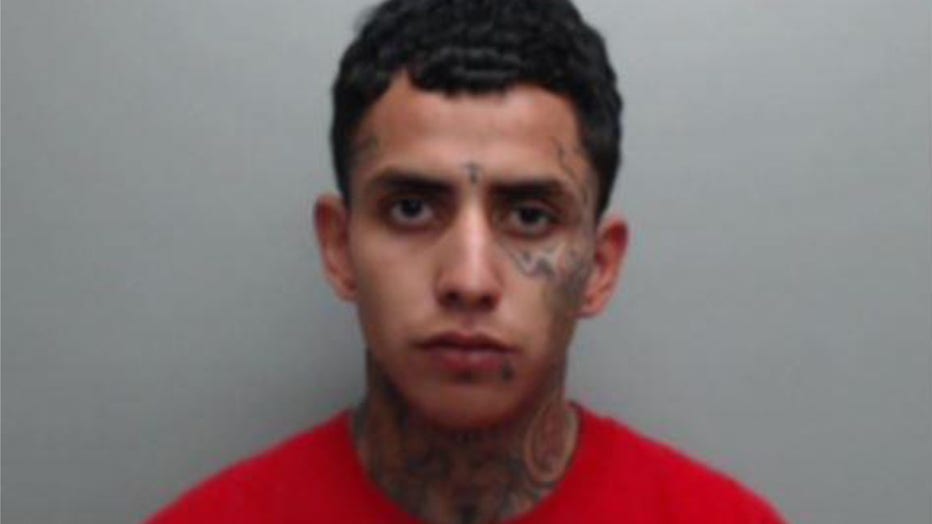 Nathaniel Castro (Hays County Sheriff's Office)
Deputies escorted residents to their RV's one by one and combed through the area.
"We had helicopters up, we had drones, we had K9's, we had SWAT, numerous officers, Blanco County deputies, Department of Public Safety, Alcohol Tobacco and Firearms with K9's out of San Antonio." Sheriff Cutler said. 
Law enforcement did not get the break they needed until Sunday morning. Soto asked a woman walking her dog at the resort for 'help,' and knocked on the doors of multiple RV's. 
"About 7:15 [a.m.] there was a knock on my door… and I came to the door and there's a young woman standing there She couldn't have been more than 20 and she just looked completely out of place, but she asked me for a phone charger and I just said 'no,' shut the curtain." explained Teresa Hayes. 
Hayes, said across from her RV, a man she believes was Castro, sat in a chair in front of the parks recreation center.
Hayes immediately recognized the two. "[Soto] acted like she'd had a very rough night and she was very pale," Hayes explained. Hayes called 9-1-1 and the two were arrested. 
When asked if she was worried interacting with the fugitives, Hayes replied: "I had a pistol in my pocket and I had another one in the bedroom, so, I don't scare easily but I was prepared." 
Both Castro and Soto have been charged with evading arrest, a misdemeanor and aggravated assault on a public servant, a felony. The two could spend the rest of their lives in prison.
Sheriff Cutler said Castro has an "extensive" criminal history. Records show a number of charges including aggravated assault, robbery and engaging in organized criminal activity.
The third person in the car with Castro and Soto was taken into custody at the scene and then released. 
"The citizens are the ones that kept reporting information to us this morning that actually helped lead to the apprehension of the two at large,"  Cutler said.