Man arrested for shooting at Outpost Hotel in Dripping Springs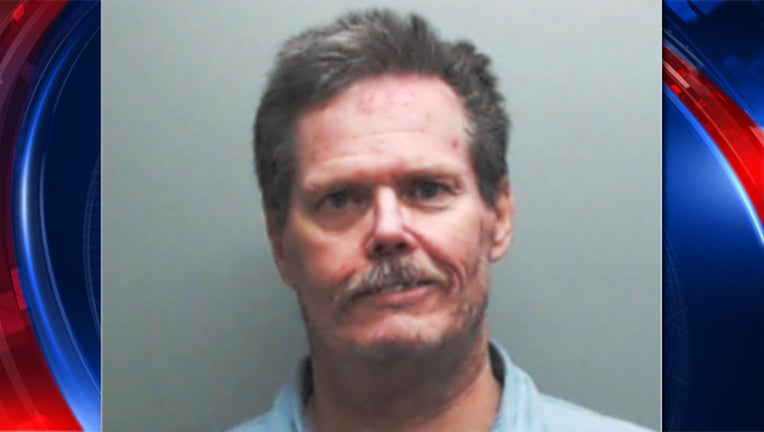 The Hays County Sheriff's Office has arrested a suspect for a shooting at the Outpost Hotel. 54-year-old William Frame of New Braunfels, Texas has been arrested and charged with Aggravated Assault with a Deadly Weapon, a second degree felony. 
According to HCSO, deputies responded to a 911 call shortly before 9 a.m. on Sunday, October 29, 2017 at the Outpost Hotel located at 26200 Ranch Road 12 in Dripping Springs, Texas. 
An employee of the hotel called to report hearing a gunshot from one of the hotel rooms. When deputies arrived on scene, they discovered a 35-year-old male victim who had sustained a non-penetrating gunshot wound to his leg. 
The bullet had been fired from an adjacent hotel room and penetrated the victim's hotel room wall. 
During their investigation, deputies learned that the person who had rented the hotel room where the weapon had been fired from was William Frame. Frame was later apprehended by deputies while walking down Ranch Road 12.
Frame was in possession of a handgun at the time of his arrest.
He has been booked into the Hays County Jail
This is a developing story and will be updated with more information as it becomes available.