Man holds sleeping baby so mother can fill out patient paperwork, heartwarming moment goes viral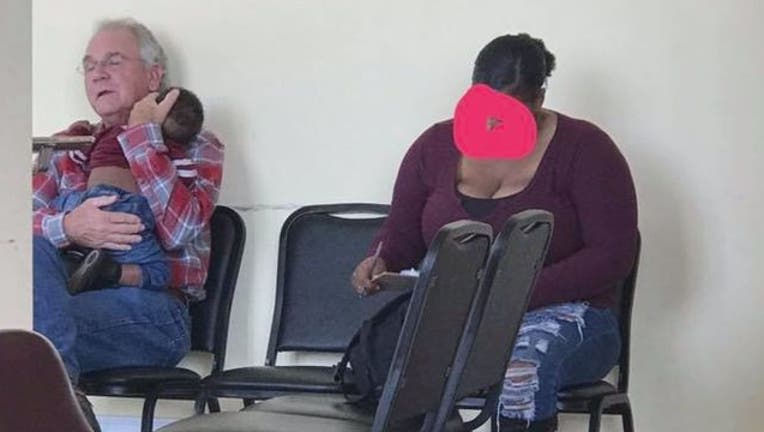 article
FLORENCE, Al. - A stranger soothed a woman's baby so she could fill out medical forms and that simple act of kindness has gone viral.
Natasha Wilson was sitting in a doctor's waiting room when a woman walked in with her sleeping toddler. Upon approaching the receptionist, the woman was given paperwork to fill out. 
"As she was sitting there trying to figure out how to hold her sleeping baby while filling out the paperwork, this man, from across the room, asks her if she would like for him to hold her baby while she did her paperwork," Wilson said in a viral Facebook post. 
She went on to say, "This man went over there and rocked and loved on that baby like he was his."
Thousands of comments from all over the world poured in, not only praising the man's kind efforts but also thanking Wilson for capturing humanity at its finest.
"Racism is still VERY real in our society today BUT THIS MAN GAVE ME HOPE & a sweet memory I'll never forget," wrote Wilson.