Man in custody after SWAT situation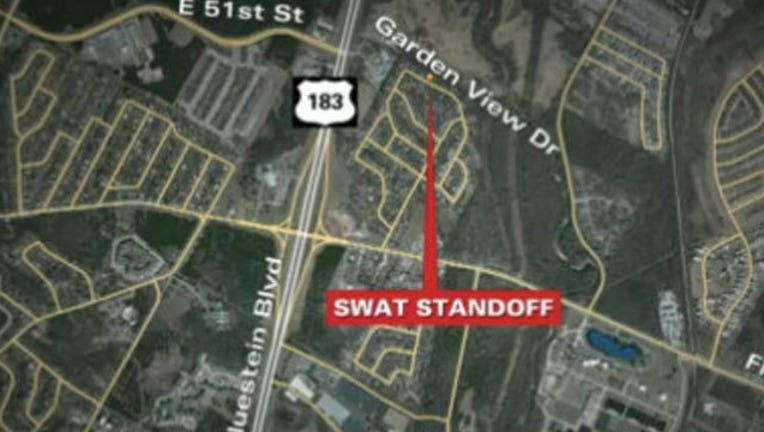 article
A man is in custody after a SWAT situation. 
Police say they received a 9-1-1 call about a disturbance at a house on Garden View Drive around 3 a.m. 
They were told a man had started threatening people in the house with a gun.
Police say no one was hurt and everyone left the house except for the suspect.
The SWAT team arrived on scene and tried to make contact with the suspect.
The suspect came out of the house at around 6:50 a.m. with what police say was something in his hand.
Police shot the man with a bean bag gun and Taser and took him in to custody.