Man indicted in Ohio cop's slaying, could face death penalty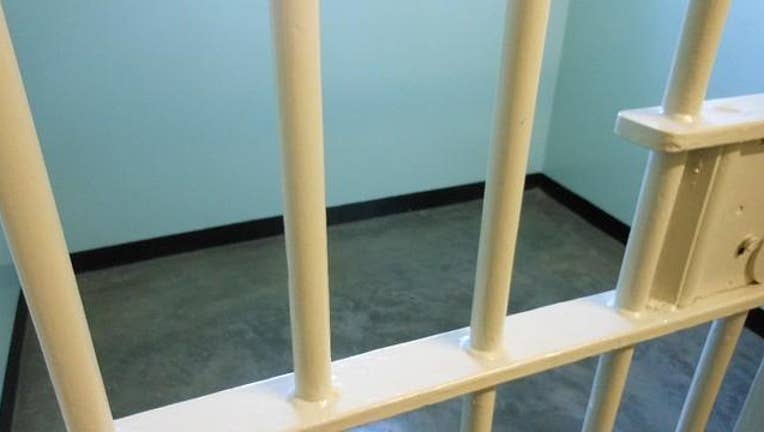 article
COLUMBUS, Ohio (AP) — A man who showed signs of mental illness in the days before the fatal shooting of a police officer was indicted Tuesday on aggravated murder charges that could carry the death penalty upon conviction.
Authorities say Lincoln Rutledge shot Columbus SWAT officer Steven Smith in the head April 10 while officers were trying to arrest Rutledge on an arson warrant. Smith, 54, died two days later.
Ohio law includes killing a police officer as a factor prosecutors can use in seeking a death sentence.
"Smith was an extremely dedicated officer and his death is a tremendous loss to our community," Franklin County Prosecutor Ron O'Brien said in announcing the charges.
Messages seeking comment were left with the public defenders who have been representing Rutledge.
Even if Rutledge was convicted and sentenced to death, an execution could be decades off because of lengthy appeals and the state's current lack of lethal injection drugs.
Smith was in the turret area of a SWAT vehicle when he was shot, part of a team of officers trying to arrest Rutledge on an aggravated arson charge alleging he tried to set his estranged wife's home on fire the day before.
Police records show the 44-year-old Rutledge, a computer network engineer at Ohio State University, was having mental health problems before the shooting, something that could affect whether he receives a death sentence if convicted.
Mental illness is often raised as a defense in capital cases. State lawmakers are also debating a bill that would spare defendants from execution if they're judged to have suffered from severe mental illness at the time of a killing.
Ohio State said Rutledge had not been at work since Feb. 1 when he requested and was granted a leave of absence. His access to buildings was revoked March 23 "when he began to behave erratically while on leave," the university said.
Rutledge told a co-worker visiting his home in March that he was not taking his medication, made a comment about "eating a Glock" and accused his co-worker of being a federal agent, according to a March 22 report from the OSU police department.
During the co-worker's visit, "it became apparent that Rutledge may have been in the midst of a mental breakdown," the report said.
On March 28, Rutledge's wife told Columbus police he had been diagnosed with depression and "lately has been 'increasingly detached from reality,'" according to a Columbus police report.
A Franklin County judge had ordered that Rutledge receive mental health treatment, the report said.
Smith was the 54th Columbus police officer killed in the line of duty.
___
Andrew Welsh-Huggins can be reached on Twitter at https://twitter.com/awhcolumbus. His work can be found at http://bigstory.ap.org/content/andrew-welsh-huggins