Man killed after trying to rob illegal game room in east Harris County, stabbing manager
CHANNELVIEW, Texas - Authorities say a man was killed overnight Saturday after trying to rob an illegal game room in east Harris County. 
It happened around 1 a.m. in the 200 block of Dell Dale in Channelview, where responding deputies found a man dead at the scene and another man, 19, later identified as the manager with two stab wounds. 
Preliminary information is Jorge Nicolas Diaz Martinez, 32, entered the illegal game room and tried robbing the place. He also stabbed the manager, who in turn got a firearm and shot Martinez to death. 
The manager was rushed to a hospital in stable condition, but no word was given on any charges, as of this writing.
Just one block down sits Dell Dale Avenue Baptist Church. One of their greeters says illegal game rooms in Channelview are nothing new. "We've had incidents like that out here before, and you don't know they're there," said Sandra Santell.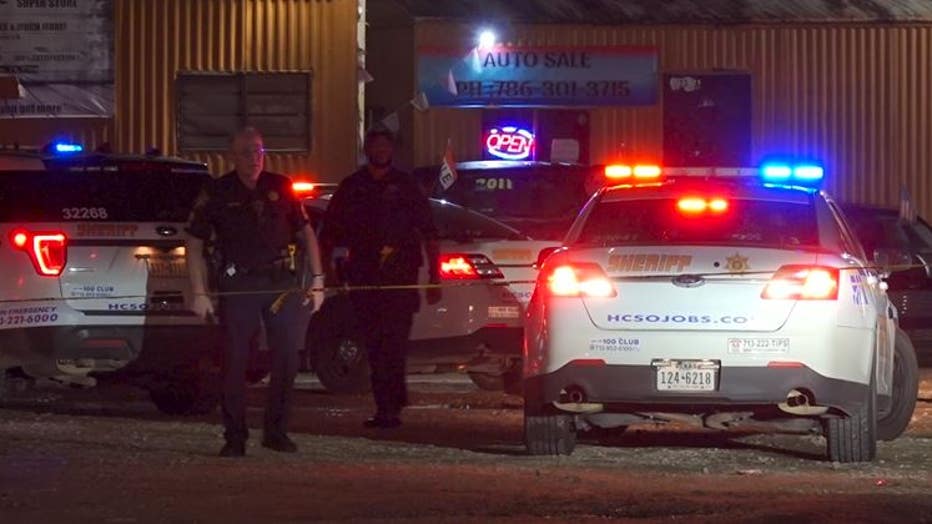 It's an ongoing problem all around Harris County. Less than 24 hours before, the sheriff's office busted another illegal game room in north Harris County. They also found evidence of sex trafficking
"Undocumented game rooms, illegal game rooms have been around for years," said Sergeant Ben Beall. "We have has security guards that have been killed at them. We've had business invasion robberies on them several times."
RELATED: Signs of possible sex trafficking, narcotics found at illegal game room, bar: sheriff
However, aside from these two incidents, Beall adds it has been rather quiet. 
"Things have actually been kind of slow at least on our end of what we've had to deal with over the last couple years," he said. 
Santell thinks the problem is here to stay. 
"They will probably always pop up," she said. "You never know when or where but any time anyone can see an opportunity make money off of the innocent people, they will do it."
An investigation remains underway by HCSO's Homicide and Vice unit.