Man charged with murder claims 'Lucifer' killed his elderly neighbor in South Austin: affidavit
AUSTIN, Texas - A 23-year-old man, Tamorian Moore, has been charged with murder for killing his neighbor, Leonard Foster, on his 81st birthday, the Austin Police Department (APD) said.
Police said on Saturday, Feb. 18, around 1:51 p.m., officers received a check welfare call in the 1600 block of Royal Crest Drive in South Austin.
The caller stated they had been waiting to hear from Foster for several days. The caller reported going to Foster's apartment, where a door was open, and his car was gone. 
The caller told police they saw Moore driving Foster's vehicle before carrying garbage bags from Foster's apartment. Officers arrived and detained Moore carrying the trash bags. 
Officers then checked Foster's apartment, but Foster was not located.
Throughout the investigation, detectives gathered that Moore was Foster's neighbor. Foster's body was found in Moore's apartment. Foster was pronounced dead at 11:37 p.m. Dr. Escott, police said.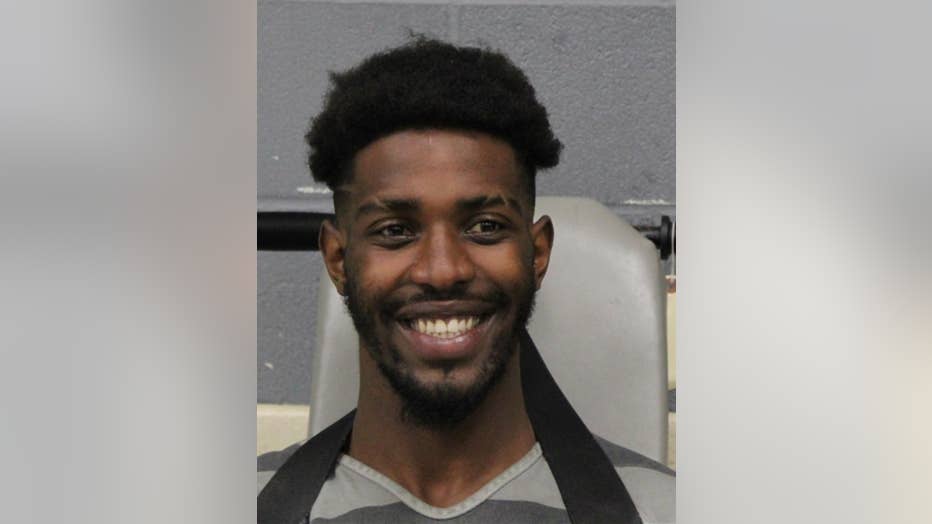 Tamorian Moore, 23, was booked into the Travis County Jail for the first-degree murder of Leonard Foster.
Upon questioning, Moore told police that he believed Foster was trying to seduce him and 'Lucifer' killed him. When asked how 'Lucifer' killed Foster, Moore claimed he didn't know because he blacked out, according to his arrest affidavit.
On Feb. 19, the Travis County Medical Examiner's Office performed Foster's autopsy. They determined Foster was killed by blunt force trauma. He also had cut marks on his body.
Moore was booked into the Travis County Jail for first-degree murder.
Anyone with any information should contact the Austin Police Department at 512-974-TIPS. You may submit your tip anonymously through the Capital Area Crime Stoppers Program by visiting austincrimestoppers.org or calling 512-472-8477.
This case is being investigated as Austin's 14th homicide of 2023.