Man pleads guilty after muzzling dog with electrical tape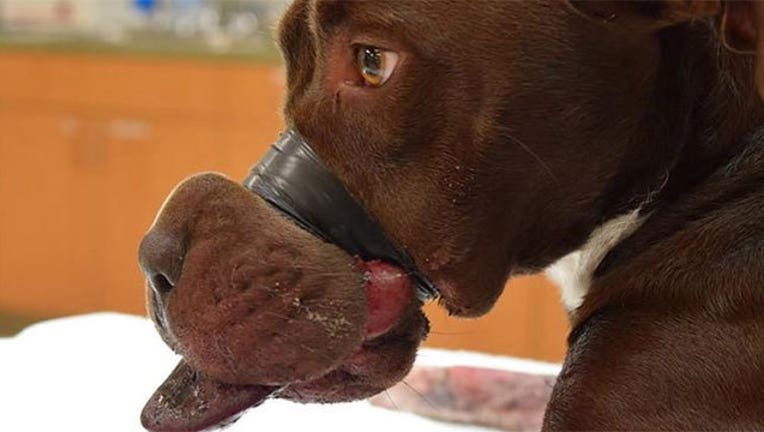 article
CHARLESTON, S.C. (AP) — A South Carolina man who wrapped electrical tape around the muzzle of a dog in an incident that attracted international attention has pleaded guilty to animal cruelty and faces up to five years in prison.
Local news outlets report that 42-year-old William Leonard Dodson of North Charleston entered the plea to a felony count Monday in Charleston. He will be sentenced later.
Dodson was charged after the dog, since renamed Caitlyn, was found in May 2015 with electrical tape around her muzzle. Prosecutors say Dodson complained the dog was barking too much.
The chocolate Staffordshire mix, now 2 years old, lost part of her tongue and underwent several surgeries.
Charleston Animal Society CEO Joe Elmore says Caitlyn now lives with a new family but continues to suffer from anxiety and stress.