Man with tennis ball-size tongue pleads for life-changing operation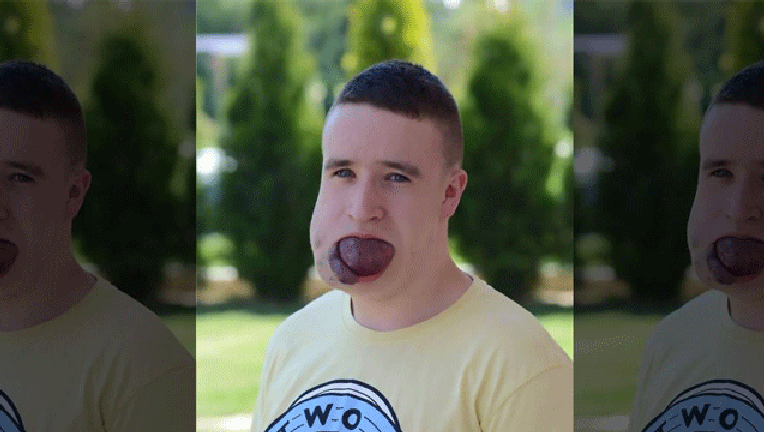 article
A young man with a tennis ball-size tumor in the blood vessels of his tongue struggles to breathe and risks choking daily due to the organ's inflated size.
Central European News (CEN) reported that doctors tried to operate on 18-year-old Krzysztof Wegrzyn twice when he was a boy, but the procedures were called off because of severe blood loss. Wegrzyn, of Grojec, Poland, was born with the benign tumor haemangioma.
Wegrzyn's family is trying to raise money so he may travel to Germany for an operation to remove the tumor. Specialists at the Zentrum Klinik fur Vasculare Maltformationen in Eberswalde, Brandenburg have said they can help, CEN reported.
"I saw a boy from Norway who underwent an operation there and he looked great," Wegrzyn told local reporters, according to CEN. "You could not see that he had ever been ill."
Local reports indicate Wegrzyn's family is halfway to their goal of about $58,000 to pay for the operation.
Read more on FOX NEWS.