Manhunt underway for prisoner charged with rape after deputy overpowered, gun stolen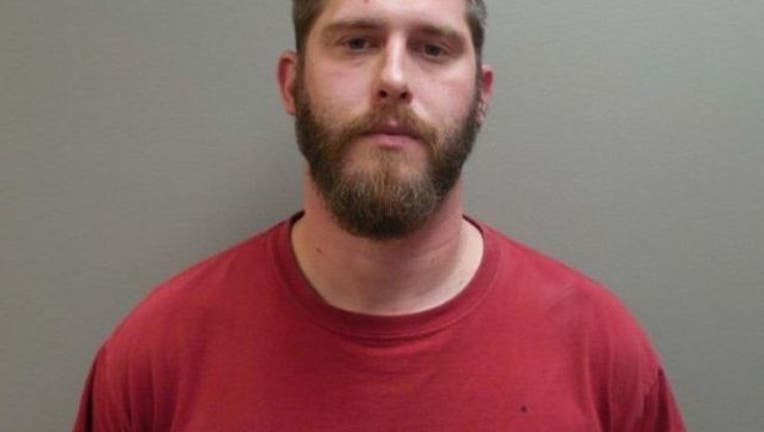 article
(FoxNews.com) - A nationwide manhunt is underway for an Ohio rape suspect who overpowered a sheriff's deputy in a transport van Friday and stole his gun and ammunition.
Paulding County Sheriff Jason Landers said Saturday that FBI agents and U.S. Marshals have joined the search for Branden Powell, 32, after his escape around noon Friday on an 80-mile trip from a psychiatric hospital in Toledo to the Paulding County Jail in northwest Ohio.
Powell is wearing light colored clothing and has dark hair and a stubbled beard, WFFT reported.
According to Landers, Powell was in leg shackles and in handcuffs secured to a belly belt when he jumped over the seat and put the deputy in a headlock, causing the van to crash into a ditch.
Powell managed to get the deputy's gun during a struggle and ordered the deputy at gunpoint to remove his restraints.
Powell then handcuffed the deputy to the steering wheel and disabled the van's police radio and engine before fleeing with the deputy's wallet, cellphone, gun and 30 rounds of ammunition, Landers said.
The deputy suffered minor injuries.
"He fought as long as he could, and as well as he could," Landers told the AP.
There was no mesh or other barriers separating the front and back of the van. They will be added, Landers said.
Powell was jailed July 8 and subsequently indicted on rape, attempted rape and sexual battery charges for an alleged assault in the Paulding County village of Antwerp.
After being jailed, Powell slit his throat in a suicide attempt and underwent surgery at a hospital, Landers said. He was sent to Northwest Ohio Psychiatric Hospital on July 13.
Doctors at the psychiatric facility "obviously concluded he was fit for incarceration in our facility," Landers said.
More on FoxNews.com.
The Associated Press contributed to this report.