Texas DPS still seeking information in 2001 Mason County cold case
MASON COUNTY, Texas - Texas DPS is still seeking information in a Mason County case two decades cold.
On Oct. 14, 2001, officials with the Mason County Sheriff's Office and the Texas Rangers responded to a ranch on SH 29 and found James Charles "Jimmy" Schuessler's body inside his home. The investigation revealed that Schuessler had met with someone at his home. 
Some of the evidence collected at the scene included DNA, fingerprints and blood found inside and outside the home, which led investigators to believe there was an altercation. Schuessler sustained a head injury and later died inside his home.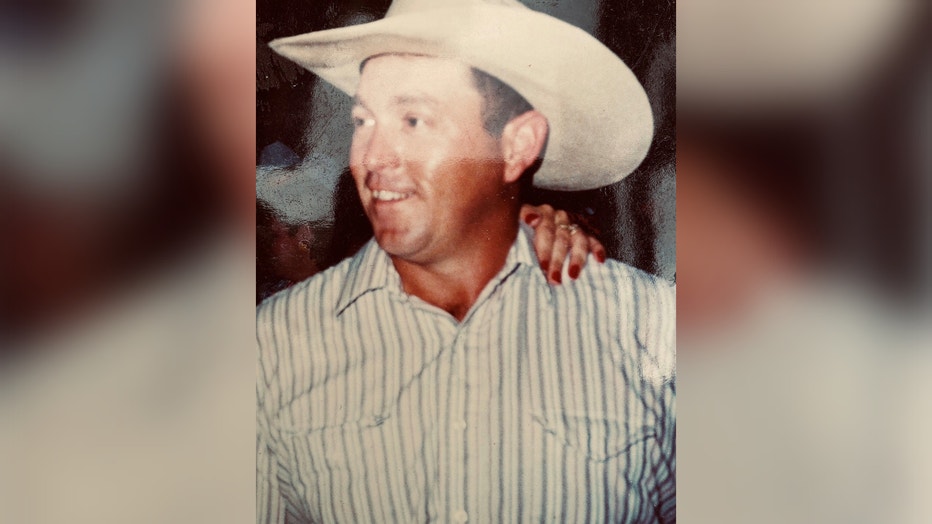 James Charles "Jimmy" Schuessler (Schuessler family/Texas DPS)
It is currently unknown what led to the altercation, but investigators believe he knew the person.
Despite investigators' efforts, Schuessler's death has remained unsolved. His family and the Texas Rangers continue to search for answers.
MORE CRIME COVERAGE
Texas Crime Stoppers is offering a cash reward of up to $3,000 to any person who provides information leading to the arrest of the person/persons responsible for this crime. 
To be eligible for the cash rewards, tipsters must call the Crime Stoppers hotline at 1-800-252-TIPS (8477). All tips are anonymous; tipsters will be provided a tip number instead of using a name.
Information on this case may also be submitted:
Online through the Texas Rangers' Cold Case website
By telephone at 1-800-346-3243. Your information will be forwarded to the Texas Ranger assigned to this case.