McDade High School marching band qualifies for UIL state contest
BASTROP COUNTY, Texas - For the past four years, the marching band from 'Watermelon Land' has been working to qualify for the UIL state marching band contest.
"The first year we didn't actually go to competition. The second year we went, we got twos, the next year we went, we got ones. And then, of course, this year being a state year, we were able to go to state with our show," said McDade High School Band Director James Baker.
This is a big deal for the small town. For the first time in history, they're going to compete at the Alamodome in San Antonio.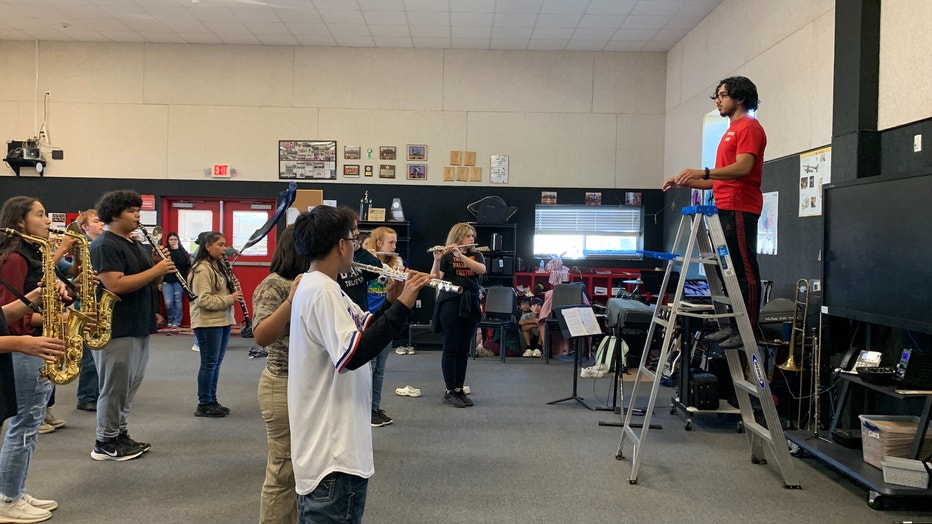 "It's going to be cool to take them into something that they've never done before and to a level that they've never experienced before," said Baker.
McDade High School band director James Baker says the students have been putting in the work during rehearsals.
"I believe the band should go for that number one reason to grow. I want the band to grow, and doing this, really help us grow," said McDade High School senior Sebastian Velasquez.
The students practiced for hours in the band hall and on the field perfecting formations for the competition.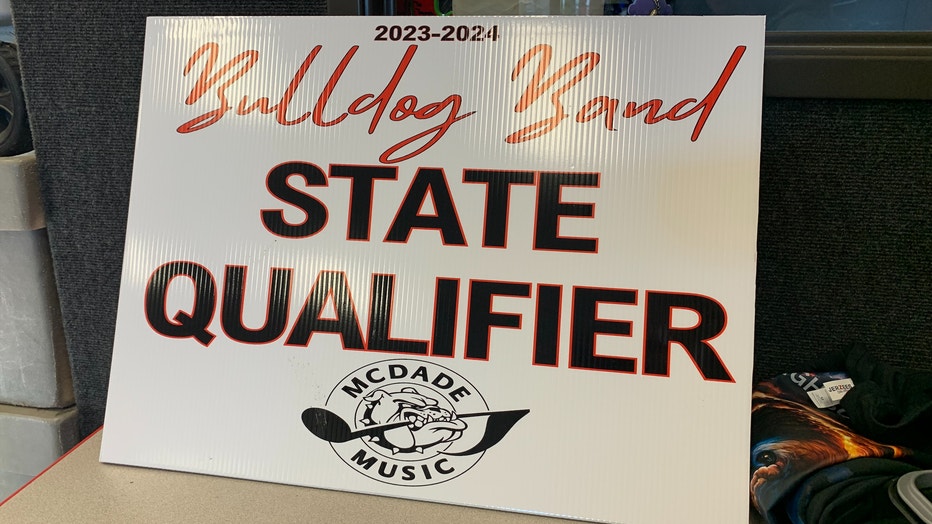 "The first time we went to a competition, and I was a freshman, and now I'm a junior, so seeing this group grow has really made me happy, and I can't wait to see how this group grows in the future," said McDade High School junior Sheila Lugo-Lopez.
Baker says it's take a village to raise a kid, but it feels like it take three villages to send a band to contest.
"We've been coordinating with Bastrop ISD to help us use their facilities because we don't have a turf field, and we're going to be performing on a turf field. Smithville and their band directors have been helping us a lot with loaning us some items that we need," said Baker.
The band will be leaving to San Antonio on Monday, Nov. 6 and compete early morning on Tuesday, Nov. 7.
Baker says he wants to thank the community for their support as they head out to state.