McDonald's All-Day Breakfast Happy Meals could soon be a thing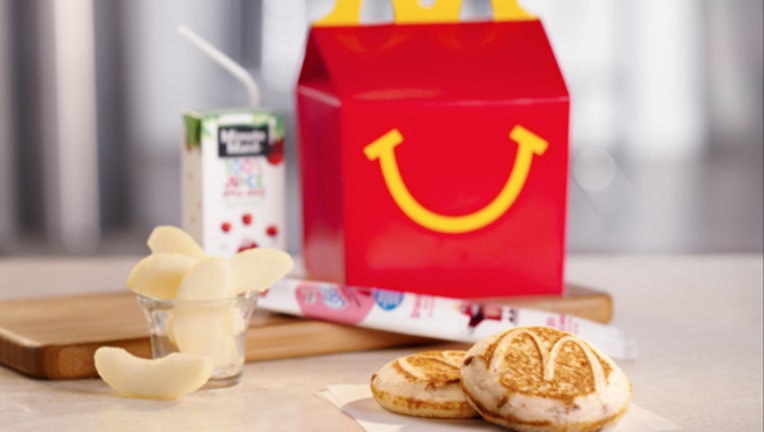 article
TULSA, Okla. - All-Day Breakfast Happy Meals may be coming to a McDonald's near you.
Right now, the chain is testing the special Happy Meals in the Tulsa, Oklahoma market.
The Happy Meals offer a choice of 2 McGriddles cakes or an egg and cheese McMuffin.
If the offering tests well in Tulsa, McDonald's could roll it out nationally in 2017.
If so, it will be the first time in more than 30 years McDonald's has added a new entree item to its Happy Meal.