Missing 18-year-old with medical conditions found
WIMBERLEY, Texas - UPDATE: Mason Moreno has been found and is safe and uninjured. 
---
The Hays County Sheriff's Office is asking for the public's assistance in the search for a missing 18-year-old with medical conditions. Mason Moreno, 18, was last seen near the 900 block of FM 3237. 
Mason suffers from medical conditions that require medication which he is currently without.
According to the sheriff's office, Moreno was a passenger in a vehicle driven by his mother when he exited the vehicle on FM 3237 and ran down a hill towards a wooded area on Friday, June 5. 
On Saturday, June 6, a person fitting the description of Mason was seen near the Wimberley H-E-B and by the Wimberley High School. Mason was reportedly seen around 5:30 a.m.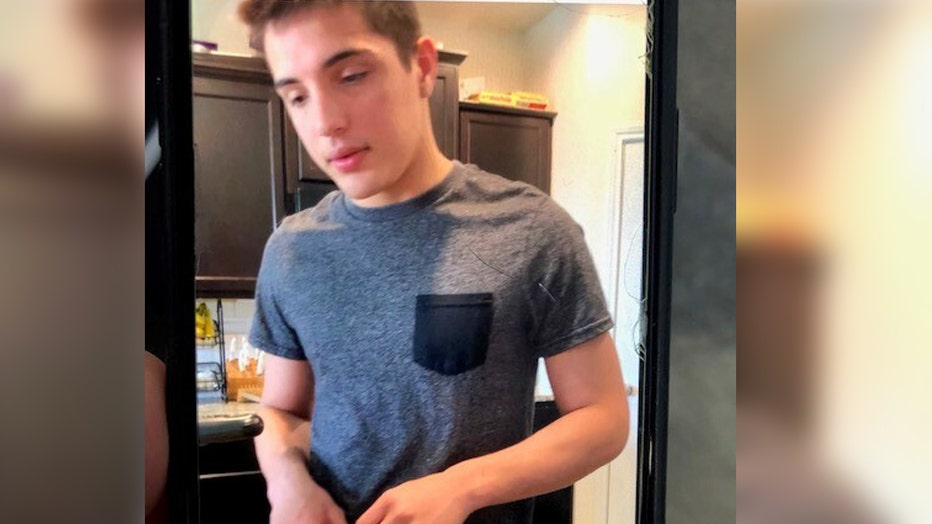 Mason is described as an 18-year-old white male. He is approximately 5' 9" and 160 pounds,  he has brown eyes and black hair. Mason was last seen wearing a grey t-shirt with a black pocket on the left breast, black shorts, and tennis shoes.
Mason did not have his cell phone on him when he exited his mother's vehicle.
If you have seen Mason Moreno or have any information regarding his whereabouts, call the Hays County Sheriff's Office at 512-393-7896. You can also contact Crime Stoppers anonymously by calling 1-800324-8466 or you can submit your information on-line to Tip Line P3tips.com.