Mom accused of texting video of lifeless son waives hearing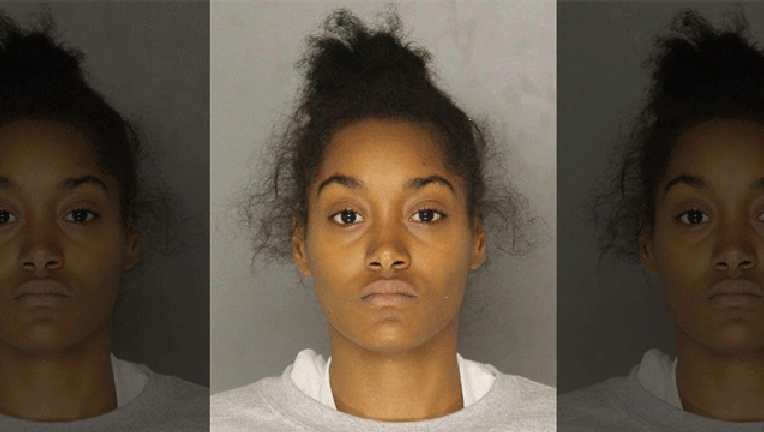 article
PITTSBURGH (AP) — A Pennsylvania woman will stand trial on charges she killed her toddler son and sent a video of the boy's lifeless body to his father during a jealous, vengeful argument over more than two hours of text messages.
Christian Clark, 21, of McKeesport on Wednesday waived her right to a preliminary hearing on charges including criminal homicide in the Nov. 1 death of 17-month-old Andre Price III.
Allegheny County police contend she sent a barrage of angry texts, threats, photos and videos that night because she believed the boy's father — Andre Price Jr., 23 — wasn't coming home after work so he could be with another woman instead.
"Ya kids ain't safe here I don't want them here" and "Answer me or im going to jail for child endangerment" were two of the dozens of texts listed in the criminal complaint. Then came a message at 10:01 p.m. — about an hour into the rant — that said, "I'm killing them," followed by a laughing emoji with tears coming from its eyes, police said.
Clark eventually called 911 more than an hour later, at Price's urging, and police found the lifeless boy. Clark later confessed to smothering him by holding him face-down on an air mattress, after first claiming to not know why he died, police said.
Clark is also charged with attempted homicide. Police say she threatened and tried to kill the boy's 2-year-old sister, Angel, during her texting tirade. Prosecutors added lesser offenses of aggravated assault and two counts of child endangerment at Wednesday's court appearance, which defense attorney Milton Raiford said was partly why he waived a hearing on her behalf.
"Also I'm trying to make sure, in case this goes to a jury, that they're not prejudiced by reading (media accounts) about any of the facts and testimony that may have come out of the hearing," Raiford said.
Price remains jailed on child endangerment charges. Police contend he should have called 911 after Clark first threatened the children early in the tirade.
County homicide detectives say Price not only ignored Clark's texted threats that night but also didn't alert authorities when Clark texted him other pictures of her holding the children by the throat during another argument months before.
Price posted those pictures to Facebook, and acknowledged posting a caption under the pictures that said: "These two pictures she is choking them because was (sic) ain't together ...."
Price's defense attorney hasn't returned calls for comment.