Mom gives online shout out to Lakeland PD's kind gesture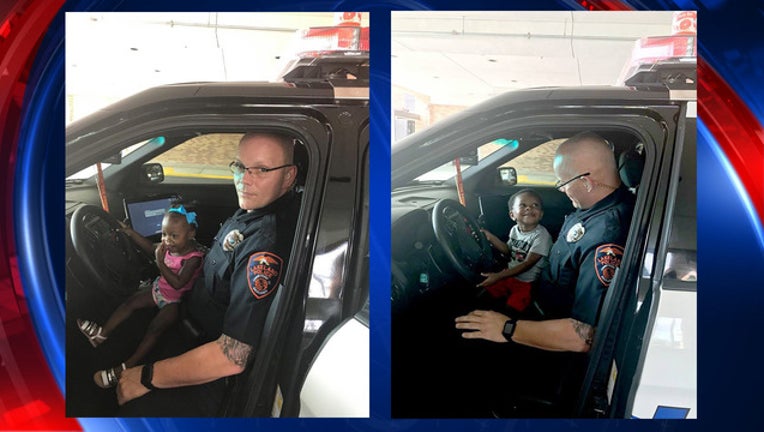 article
LAKELAND (FOX 13) - When a mom was feeling down over the weekend, a Lakeland officer helped lift her up.
Over the weekend, Marie tagged Lakeland Police in a Facebook post expressing her gratitude. She said her husband was in the hospital due to a work injury. The uncertainty of how long he would stay admitted weighed on her as she sat in the waiting room with her two kids, ages 2 and 17 months.
A Lakeland Police officer not only took notice, but he took her children off of her hands and showed them around his patrol vehicle.
"Here, was this outstanding man of the community who showed kindness to my children and I (complete strangers) and I'm not sure if he realized exactly how much I needed that kindness in that moment," Marie wrote in her Facebook post. "I'm not sure if I'll ever be able to have the right words or action to show my gratitude but I was blessed to know that people like him are still out there. Officer West thank you so much!"