Most of Central Texas under enhanced risk for severe weather
AUSTIN, Texas - Most of Central Texas including the Austin metro area and the Hill Country are included in an enhanced risk for severe weather.
FOX 7 Austin meteorologist Carlo Falco says that storms are expected to form in far West Texas at around 2 p.m. to 4 p.m. and move east through the afternoon. 
Thunderstorms will quickly form a line of strong to severe thunderstorms that will move east quickly.  Spin-up tornadoes are possible with this setup though the lack of significant upper-level support precludes a widespread tornado threat.  
The storms are expected to hit the Hill Country from 9 p.m. to 11 p.m. and the Austin area from 11 p.m. to 1 a.m.
Risks that come with the storms include the possibility of 70 mile-per-hour winds, which will be the main threat, and quarter-size hail could be possible.
Flash flooding could also likely be a problem as the atmosphere will allow for localized 4" rain totals.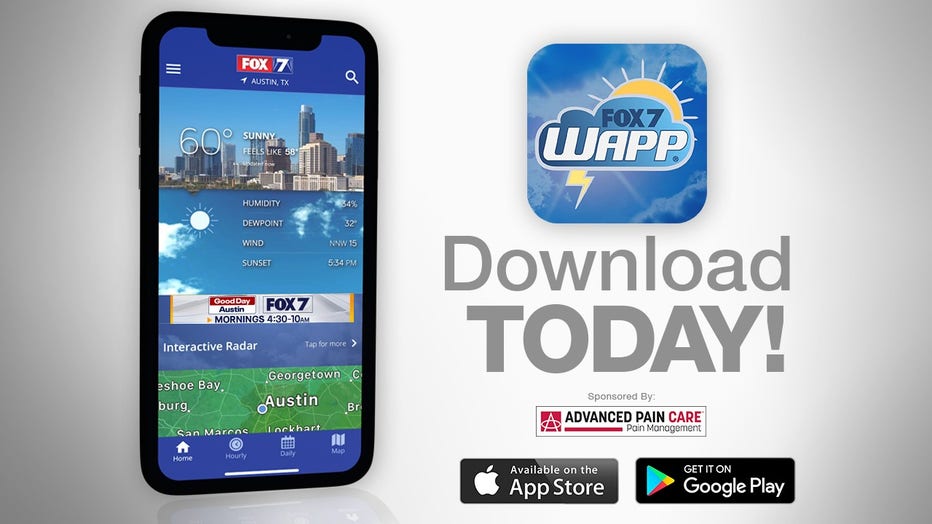 Track your local forecast for the Austin area quickly with the free FOX 7 WAPP. The design gives you radar, hourly, and 7-day weather information just by scrolling. Our weather alerts will warn you early and help you stay safe during storms. Get details here.