Nashville man tries robbing woman before her husband shoots him, police say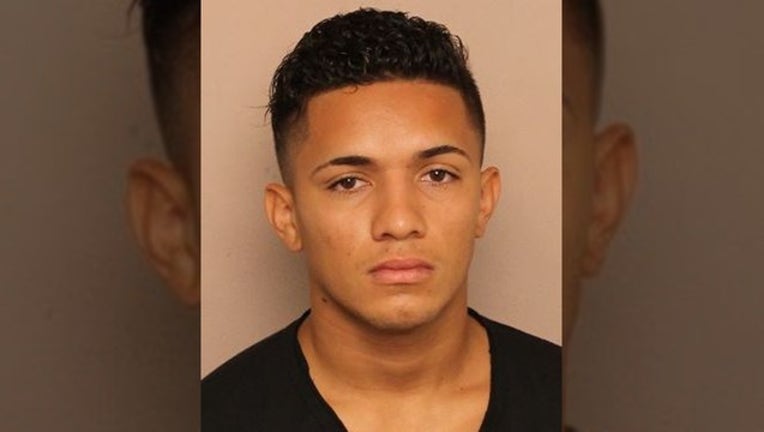 article
NASHVILLE, Tenn. (FOX 35 WOFL) - A man's attempt to rob a married woman was foiled when the husband heard her screams and decided to engage the attempted thief, according to a press release from the Nashville Police Department.
The press release stated that on Monday night, outisde of Baker Station Apartments, 19-year-old Jordan Ponce was shot after attempting to rob a married woman. 
It went on to recall the incident. It stated that a 25-year-old woman was walking to her apartment at 9:30 p.m. when a stranger, Ponce, ran up behind her and grabbed her purse. The woman resisted, so Ponce grabbed her and started bashing her head into the wall of the building as she screamed. 
Police went on to recall the event, saying that the woman's husband then heard her screams and came out of the apartment. Ponce ran but the husband jumped over a railing and landed on top of Ponce. The two engaged in a struggle, during which Ponce got up and ran towards the parking lot. 
The husband followed and the two got into a second fight, police said. The husband told police that Ponce hit him in the head and got up. Not knowing Ponce's further intentions, the husband said that he drew his gun and fired. 
Police said that Ponce then ran to a silver Acura, fled the apartment complex, and was dropped off a short time later at Southern Hills. The person who dropped him off left in the Acura. Ponce has since been transferred to Vanderbilt with wounds to his stomach and hand. 
The 25-year-old woman attacked in this incident was treat at Summit Medical center for cuts and bruises to her head. 
The Acura involved in the incident was stolen about 90 minutes before the attempted robbery from an apartment complex on Linbar Drive. The keys had been left in the vehicle, police said. It was recovered early on Tuesday morning.