Nearly 200 pounds of marijuana seized in Fayette County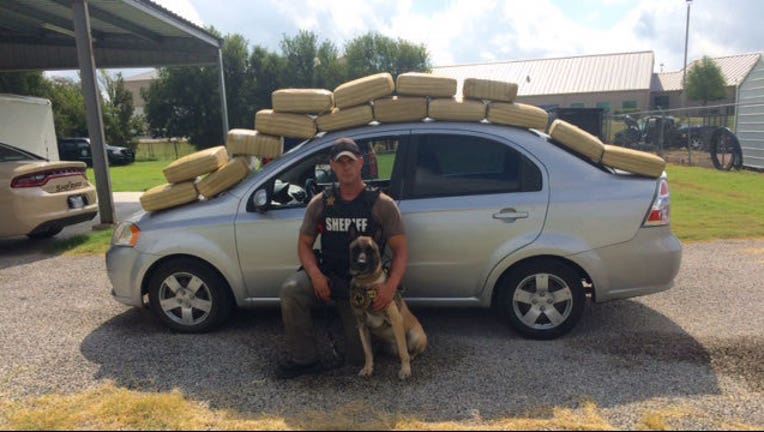 article
The Fayette County Sheriff's Office says that about 177 pounds of marijuana was seized after a traffic stop on July 24.
It happened on Interstate 10 at the 659 mile marker at about 8:30 a.m. The Fayette County Sheriff's Office Narcotics Canine Unit stopped a silver Chevy passenger car and noticed several criminal indicators which prompted them to obtain permission to search the vehicle.
Deputy Randy Thumann deployed his K-9 Lobos who alerted to the trunk of the car. Deputy Thumann opened the trunk and found the marijuana bundles.
15 bundles were found. 
42-year-old Javier Rodriguez was arrested and charged with possession of marijuana.