Nearly 40 percent of Wal-Mart's US workers to get pay raises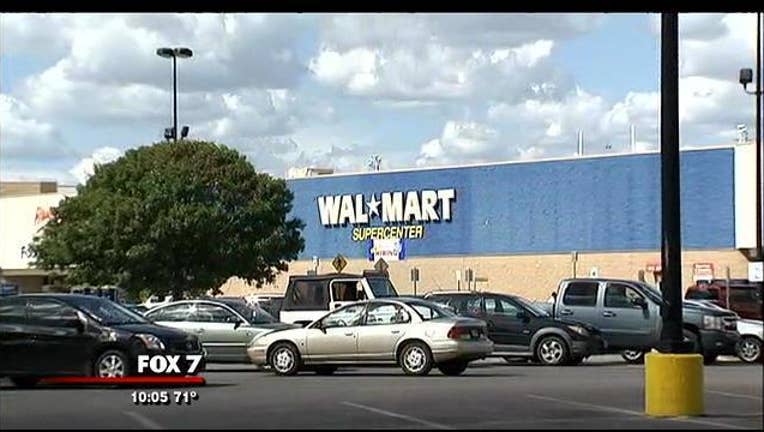 article
BENTONVILLE, Arkansas - Wal-Mart Stores Inc. is spending $1 billion to make changes to how it pays and trains U.S. hourly workers as the embattled retailer tries to reshape the image that its stores offer dead-end jobs.
As part of its biggest investment in worker training and pay ever, Wal-Mart told The Associated Press that within the next six months it will give raises to about 500,000 workers, or nearly 40 percent of its 1.3 million U.S. employees. Wal-Mart follows other retailers that have boosted hourly pay recently, but because it's the nation's largest private employer, the impact of its move will be more closely watched.
In addition to raises, Wal-Mart said it plans to make changes to how workers are scheduled and add training programs for sales staff so that employees can more easily map out their future at the company.
"We are trying to create a meritocracy where you can start somewhere and end up just as high as your hard work and your capacity will enable you to go," CEO Doug McMillon told the AP during an interview this week at the company's headquarters in Bentonville, Arkansas.
The changes, which Wal-Mart announced Thursday as it reported stronger-than-expected fourth quarter results, come at a time when there's growing concern for the plight of the nation's hourly workers.
Thousands of U.S. hourly workers and their supporters have staged protests across the country in the past couple of years to call attention to their financial struggles. Business groups and politicians have jumped into the fray, debating a proposal by President Obama to raise the federal minimum wage from $7.25 to $10.10 an hour. And a new Associated Press-GfK poll found that most Americans support increasing the minimum wage.
At the same time, competition for retail workers is becoming increasingly stiff. As shoppers get more mobile savvy, retailers are seeking sales staff that's more skilled at customer service. But in the improving economy, the most desirable retail workers feel more confident in hopping from job to job.
Wal-Mart, which has struggled for two years with sluggish sales, follows other big retailers that have announced plans to increase pay for its workers. Swedish home furnishings retailer Ikea this year gave thousands of workers at its U.S. division a 17 percent average raise to $10.76 an hour. And clothing chain Gap Inc. raised its minimum hourly wage to $9 last year and to $10 this year.
Because of its massive size and impact, Wal-Mart has faced outsized pressure by organized labor groups to raise its starting hourly wages to $15 and provide workers with more consistent hours. With its new changes, the company's average full-time wage will be $13 an hour, up from $12.85. For part-time workers, the hourly wage will be $10, up from $9.48.
That's below the $14.65 average that hourly retail workers in a non-supervisory role earn, according to government data that includes people who work at auto dealers and other outlets that would likely pay more than discounters like Wal-Mart. But it's above the $9.93 average hourly pay for cashiers and low level retail sales staff, according to Hay Group's survey of 140 retailers with annual sales of $500 million.
Ed Lazear, a Stanford University economics professor who served as an informal adviser to Wal-Mart during the past year for the program, applauded Wal-Mart's moves.
"It's positioning itself to be competitive," he said. "This is a step in the right direction."
Here's a breakdown of some of Wal-Mart's plans:
Start raising entry level wages to at least $9 an hour in April and to at least $10 an hour by February of next year. That includes the less than 6,000 workers who make the federal minimum wage. Sam's Club locations will offer a starting hourly wage of at least $9.50 or higher in all markets, and at least $10.50 by next year.
Raise the floor and ceiling of its pay range for each position in most stores. For example, the pay range for cashiers is $7.65 to $16. The new range will be $9.00 to $17.55.
Raise the starting wage for some department managers to at least $13 an hour by this summer and at least $15 an hour by early next year.
Give newly hired workers a $9 per hour training wage and when they successfully complete the six-month training program, raise it to $10 an hour. Those workers can pursue one of three career paths: hourly supervisor, a specialty path like working in a bakery or deli or expand their skills in their current role.
Give hourly workers hands-on training in areas including teamwork, merchandising, retail fundamentals and communications. Store leaders like hourly supervisors will get refresher training on people leadership skills so that they can help workers grow and advance.
Roll out a program that offers some workers fixed schedules so they can be able to choose the same hours each week. The program is being tested in Wichita, Kansas.
Team up with its nonprofit, Walmart Foundation, to invest a total of $100 million spread over the next five years to support programs that help advance careers for entry level workers in the industry.
McMillon, whose first job at Wal-Mart was an hourly position loading trucks during college, said the company is making the changes in both wages and training because it realizes it needs to do more than just pay more. In a survey Wal-Mart conducted of 24,000 workers, it found that many don't know how to move up at Wal-Mart.
McMillon, who became CEO last year, said he's hoping that if the company invests in its workers, they will provide better customer service. And ultimately, he hopes that will encourage shoppers to spend more.
"We want to make it really clear that working at Wal-Mart is a great opportunity," he said. "Time will tell what the significance of the decisions will be."
_____
Follow Anne D'Innocenzio at - -https://twitter.com/adinnocenzio
Copyright 2015 The Associated Press. All rights reserved. This material may not be published, broadcast, rewritten or redistributed.