New AISD Superintendent named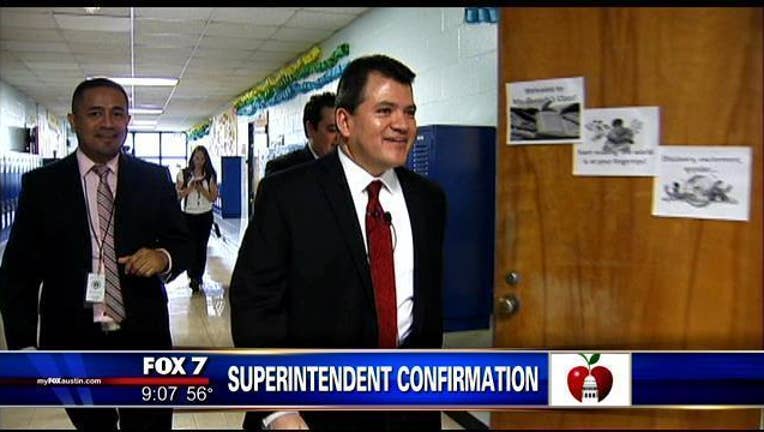 article
AUSTIN, Texas - The Austin Independent School District has a new superintendent.
The Board of Trustees met Monday night.
On their agenda: making the Interim-Superintendent permanent.
After a unanimous vote, Dr. Paul Cruz formally accepted the offer.
During their public comments, one of the trustees made the comment that they searched far and wide but the person they were looking for was quote, "among us and right before us all this time."
Dr. Cruz has been with the district since 2006. He became the sole finalist in December after the other two candidates dropped out.
There was a bit of controversy there because he wasn't even supposed to be a candidate.
When he took the reigns as interim in April, there was an agreement that he wouldn't throw his hat into the ring.
Dr. Cruz becomes the first Hispanic to helm the district. This is significant because according to AISD's website, the district is 60% Hispanic. There are nearly 85,000 students enrolled in AISD schools and 12,000 employees; which makes this the 5th largest district in Texas.
When Dr. Cruz became the sole finalist in December, there were a lot of questions as to why he couldn't accept the job then and there. State law requires the board to wait for 21 days before they could make the formal offer.