New Braunfels Identity Theft Suspects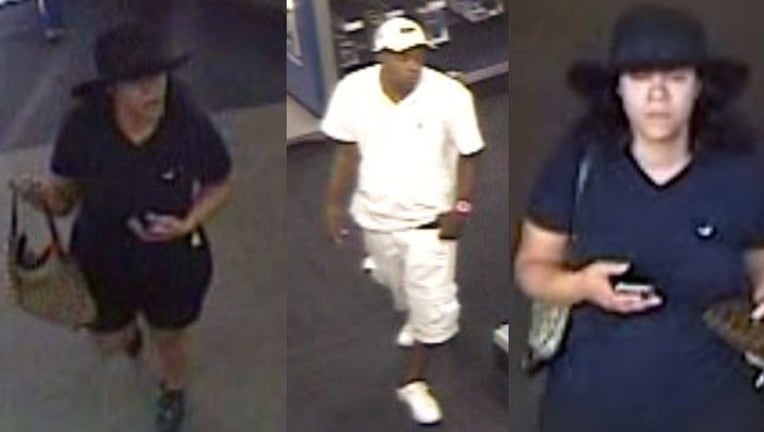 article
New Braunfels police have obtained surveillance images of at least two suspects who are accused of using stolen credit cards to make thousands of dollars in purchases.
According to authorities, on September 9, 2015 the female in the photos allegedly stole a wallet from a Gold's Gym in New Braunfels and less than an hour later used the stolen cards at an area Target and Best Buy, charging thousands of dollars.
Police said the male in the photo was seen with the woman at both Target and Best Buy and the pair was seen leaving the area together in a late 90's or early 2000's white Dodge Caravan.
Authorities said the female in the photos has a medium to heavy set build, long dark hair, has olive skin, and stands between 5'6 to 5'7. She was last seen wearing dark shorts, a shirt, and a large, floppy black hat. 
Police said the male is black, with a medium build, and was wearing a white shirt, shorts, hat, and shoes. He is between 5'8 and 5'10.
Authorities are asking anyone with any information on the suspects to call the New Braunfels Police Department, (830) 221-4126, or Comal County Crime Stoppers, (830) 620-TIPS.
There is a reward of up to $2,000 for information that leads to an arrest and/or grand jury indictment.