New charges filed in Colton Turner case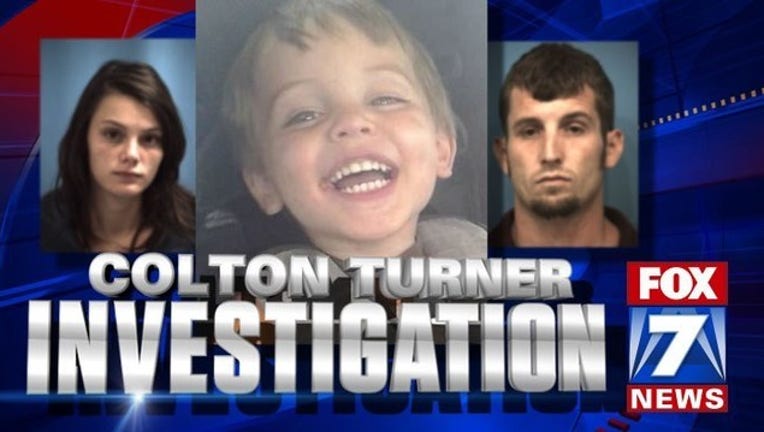 article
AUSTIN, Texas - Police announced that Colton's mother Meagan Work is facing two first degree felony charges and her boyfriend Michael Turner is facing one first degree felony charge. Police also officially confirmed that the remains found were positively identified as Colton's.
Police say Meagan Work is facing one count of injury to a child and one count of injury to a child by omission while Michael Turner faces one count of injury to a child by omission.
"All of these charges are first degree felonies, the injury to a child and a murder charge is the same degree. If at any time we develop information that could lead to an additional charge of murder, that could be done through the grand jury process," said Commander Mark Spangler with the Homicide and Violent Crimes Unit of APD.
Police say a witness came forward and said that in July the witness was outside of Michael Turner's place of work and saw Meagan Work hit Colton, slam Colton's head against a truck, shake Colton and throw Colton into the backseat.
"It really wasn't until we had that additional witness come forward that gave us the account of an injury to Colton that we believe ultimately caused him the injury that ultimately caused his death," said Commander Spangler.
Colton's family tells FOX 7's Elizabeth Saab that now that his remains have been identified, they can now prepare to lay him to rest.
The investigation began on September 11th when Cedar Park police reported Colton as missing and in danger. The next day, the Austin Police Department found the remains of Colton in a shallow grave in Southeast Austin.
Meagan Work and Michael Turner told police that they buried Colton in early July after Colton died overnight in a motel room they were staying in.
Meagan Work and Michael Turner remain in the Travis County Jail. Police say more charges could still be filed. The two are expected to be in court later this month.
Earlier this month, three CPS workers were fired over the mishandling of Colton's case after several reports of abuse were overlooked.