New Jersey man's wife, girlfriend place side-by-side obituaries in newspaper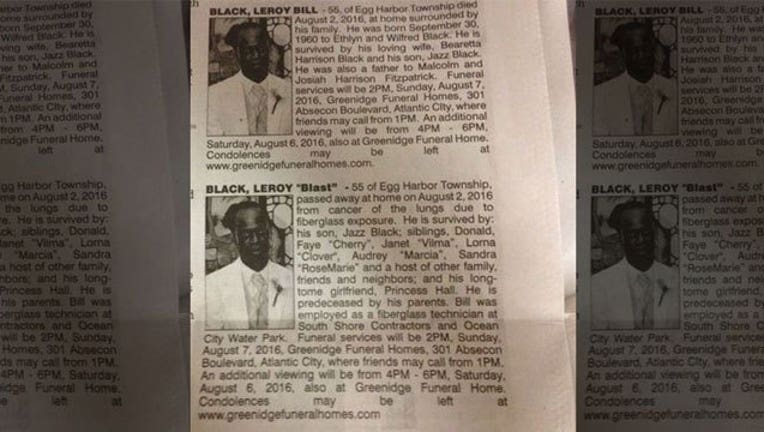 article
A New Jersey man who died this week of lung cancer has attained posthumous notoriety after his "loving wife" and "longtime girlfriend" placed dueling obituaries in the same newspaper.
According to the Philly Voice, the obituaries for Leroy Black appeared on page D6 of Friday's Press of Atlantic City. One death notice notice states that Black is survived by his wife, Bearetta Harrison Black, his son Jazz, and two other children from a different relationship.
Below the first obituary is another notice that incorporates a nickname for Black, "Blast." It makes no mention of Black's wife, but does say he is survived by son Jazz, six siblings and "long-tome [sic] girlfriend Princess Hall."
Black died Tuesday at the age of 55 due to "cancer of the lungs due to fiberglass exposure," according to the girlfriend's obit.
A funeral home spokesman told the Philly Voice that two obituaries for Black were necessary because "the wife wanted it one way, and the girlfriend wanted it another way." The extent of the relationship between the two women was not clear.
Read more on FOX NEWS.