News Guide: Trump faces fresh accusations from women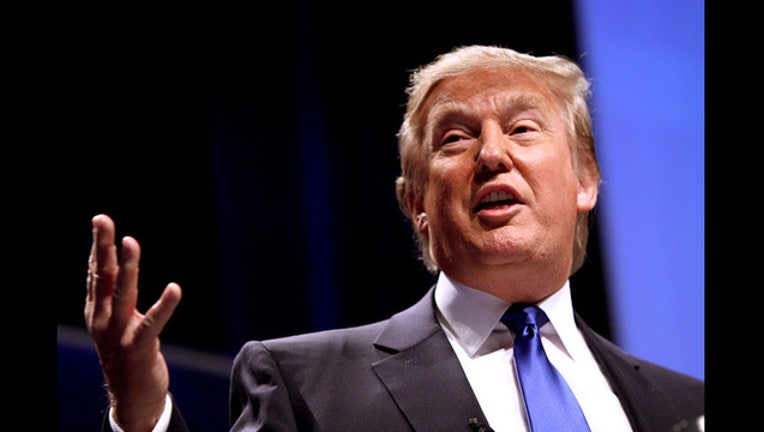 article
SAN FRANCISCO (AP) — Potentially damaging new allegations have hit Donald Trump, pushing his treatment of women to the forefront of his presidential bid. In the past 24 hours, women have come forward telling stories of sexual assault, groping and unwanted advances. Trump and his campaign strongly deny the accusations.
The stories come from women across the country of various ages and backgrounds. One alleged incident goes back three decades, the most recent 11 years ago. Some have been told previously, but others are new.
Three of the women have said they were moved to come forward after listening to Trump boast about such behavior in a 2005 video, and then watching him, at last week's debate, dismiss his comments as "locker room talk."
In the "Access Hollywood" footage, first reported by The Washington Post, Trump bragged of groping women without their permission, making sexual advances toward a married woman and automatically kissing women he considered beautiful.
"When you're a star, they let you do it. You can do anything," Trump said. "Grab them by the p----. You can do anything."
Asked if he had done the things he bragged about in that video, Trump said in Sunday night's debate, "No, I have not."
Here's a look at the various allegations of sexual misconduct and inappropriate comments lodged against the Republican nominee:
___
PROMPTED TO GO PUBLIC BY HIS DENIAL
— Jessica Leeds, 74, of New York, told The New York Times that Trump groped her on an airplane more than three decades ago. Leeds says the two were seated next to each other in the first-class cabin when Trump quickly lifted the armrest separating them and began to touch her, grabbing her breasts and trying to put his hand up her skirt.
Leeds called the incident an "assault." The newspaper confirmed she had recently told four people close to her about the encounter. A Trump spokesman called the story "fiction."
— Rachel Crooks of Ohio, says Trump kissed her without invitation in 2006 when she was a 22-year-old receptionist for a real estate firm located at Trump Tower. Crooks told the Times she was meeting Trump for the first time when he took her hand to shake it and would not let go.
He then began kissing her cheeks and then kissed her on the mouth, she told the paper. Crooks said she recounted the incident that day to her sister by phone and to her boyfriend that night, both of whom spoke to the Times. Trump denied the incident occurred.
— Mindy McGillivray, 36, of Palm Springs, Florida, says Trump groped her after she attended a Ray Charles concert at Trump's Mar-a-Lago resort in 2003. McGillivray told The Palm Beach Post she was standing with a group of people after the show and Trump came up behind her and grabbed her bottom.
She did not report the encounter to authorities at the time, but shared the story with close friends and family, she said. A man who had accompanied her to Mar-a-Lago that day, Ken Davidoff, told the newspaper he remembers McGillivray telling him Trump had groped her.
— Natasha Stoynoff, a reporter for People magazine, says Trump forced himself on her in 2005, when she was interviewing him for a feature on the one-year anniversary of his marriage to Melania Trump. In an account published on magazine's website , Stoynoff says that Trump was giving her a tour of his Mar-a-Lago mansion when he said he wanted to show her a special room. He shut the door "and within seconds, he was pushing me against the wall, and forcing his tongue down my throat."
Stoynoff told a colleague about the incident but wrote the anniversary story as assigned. Trump tweeted: "Why didn't the writer of the 12-year-old article in People Magazine mention the 'incident' in her story. Because it did not happen!"
___
NEW ATTENTION FOR OLD ALLEGATIONS
Temple Taggart, a former Miss Utah, says Trump kissed her on the mouth more than once when she was a 21-year-old contestant in his Miss USA beauty pageant. Taggart told her story in The New York Times in May and spoke to the paper again this week.
She said she was struck by how Trump's comments on the "Access Hollywood" video mirrored her experience. "I just start kissing them," Mr. Trump said. "It's like a magnet. Just kiss. I don't even wait." Trump denied Taggart's story, saying "None of this ever took place."
Trump also stands accused of repeatedly walking in on the contestants in his beauty pageants while they were naked.
"He just came strolling right in. There was no second to put a robe on or any sort of clothing or anything," former Miss Arizona 2001 Tasha Dixon told CBS on Tuesday, a recollection shared by Bridget Sullivan, who was Miss New Hampshire in 2000.
Trump has acknowledged that behavior.
"I'm allowed to go in, because I'm the owner of the pageant and therefore I'm inspecting it," he told radio host Howard Stern, according to a transcript. "You know, they're standing there with no clothes. 'Is everybody OK?' And you see these incredible looking women, and so I sort of get away with things like that."
Jill Harth, a former business associate, says Trump put his hands under her skirt during a business dinner in 1992 and, on another occasion, tried to force himself on her, according to a recent interview with the Times. Harth sued Trump accusing him of sexual harassment in 1997. She dropped the lawsuit Trump after he settled a separate breach of contract suit. Trump has denied Harth's allegations.
___
PATTERN OF INAPPROPRIATE COMMENTS
More than 20 former crew members, editors and contestants on Trump's "Apprentice" reality show described a pattern of crass behavior and demeaning comments on the set. Trump repeatedly addressed women with sexist language, rated female contestants by the size of their breasts and talked about which ones he'd like to have sex with, a href='https://www.apnews.com/2778a6ab72ea49558445337865289508/AP:-'Apprentice'-cast-and-crew-say-Trump-was-lewd-and-sexist'the people told The Associated Press/a.
Eight former crew members recalled that he repeatedly made lewd comments about a camerawoman he said had a nice rear, comparing her beauty to that of his daughter, Ivanka. The Trump campaign issued a broad denial.
In newly surfaced footage from a 1992 "Entertainment Tonight" Christmas special, Trump can be heard noting his preference for much younger women. Trump, then 46, looks at a group of girls, asks one if she's going up the escalator and then says: "I am going to be dating her in 10 years. Can you believe it?"
__
Associated Press Writers Chad Day and Jeff Horwitz in Washington contributed to this report.