'Nightmare house' Zillow listing tells buyers don't ask about mysterious occupant upstairs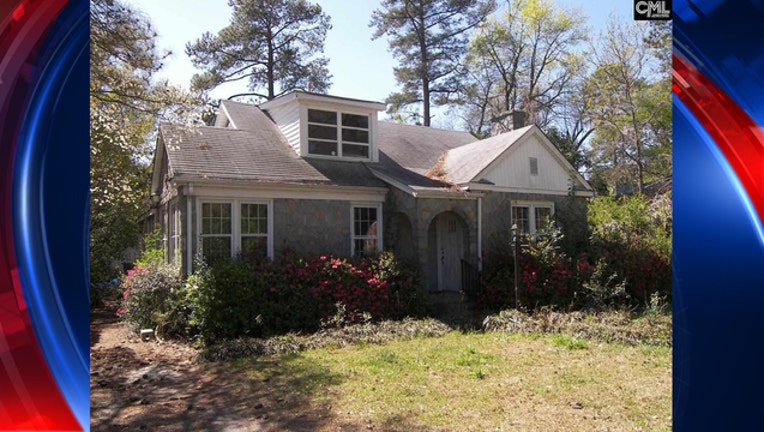 article
CAYCE, S.C. (WJBK) - A recent house listing on Zillow in South Carolina is gaining attention for its mystery occupant upstairs that agents are telling potential buyers "don't bother asking" about the occupant living upstairs rent-free.
Should someone buy the home in Cayce, a city near Columbia, the listing says that person assumes responsibility for the tenant upstairs.
It specifically states: "Upstairs apartment cannot be shown under any circumstances. Buyer assumes responsibility for the month-to-month tenancy in the upstairs apartment. Occupant has never paid, and no security deposit is being held, but there is a lease in place. (Yes, it does not make sense, please don't bother asking.)"
The single-family home appears to be a diamond in the rough, as the listing states -- a two-bedroom house with a separate cottage.
The property is being sold "as-is" with no repairs, no clean-up and no warranties expressed or implied.
According to the post, there is a mysterious tenant who lives upstairs from you that never pays rent and the owner has never seen.
The listing came to light when a Twitter user posted about it, calling it a "nightmare house."
The posting has been listed for 31 days and is currently priced at $130,000.
It was last sold in 1997 for $52,000.
The listing says the units have been rentals in the past -- the downstairs leasing for $1,000, upstairs (occupied) at $450 and the cottage for $350.
UPDATE: An older listing on hotpad.com that expired on February 28 states the upstairs is occupied by a professional artist. Click here to see the listing.