NIH: Last federal chimps to head to sanctuary by fall 2026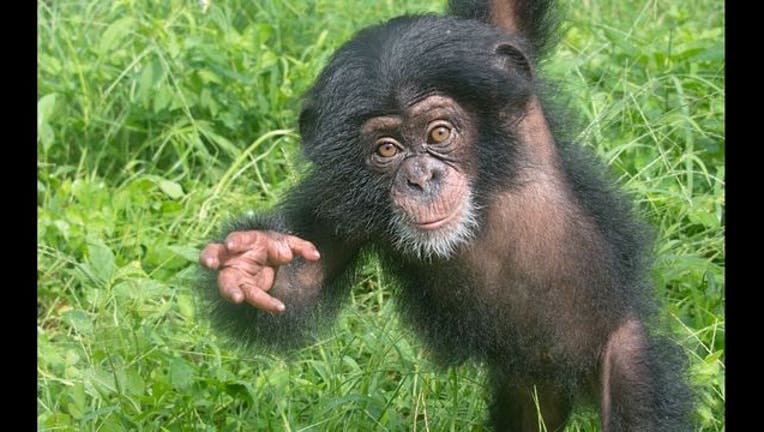 article
NEW ORLEANS (AP) — The National Institutes of Health says its last chimpanzees should be moved from Texas and New Mexico to a sanctuary in Louisiana by fall 2026.
The moves could be completed in 2023 if Chimp Haven can expand fast enough, according to a retirement plan announced Thursday for about 360 chimps still in federal custody.
"I do think we can get it done," said Cathy Willis Spraetz, president and CEO of the sanctuary located about 10 miles from Shreveport in northwest Louisiana. She said she's working on a plan to raise money for the expansion.
The sanctuary now holds 204 chimps — 190 of them federally owned — and has room for 75 more, including quarantine space for up to 25, she said.
"That quarantine area includes some very spacious outdoor areas," so chimps could stay there while waiting for new living areas to be built, she said.
The number brought in may be less than 25 at a time because chimpanzees develop close social groups, which are kept together in their new home, Spraetz said.
NIH officials announced in 2013 they were ending research on humanity's closest living relatives but would keep 50 in reserve. In November, the agency said those 50 would go to sanctuary, too.
The decision came two years after the Institute of Medicine, part of NIH, declared that nearly all use of chimps for invasive medical research could no longer be justified. Much of the rest of the world already had ended such research. Chimps' similarity to people "demands special consideration and respect," NIH director Francis Collins said in 2011.
Spraetz said those to be moved to Louisiana include about 140 in the Alamagordo Primate Facility in New Mexico, 138 in Bastrop, Texas, at M.D. Anderson's Keeling Center for Comparative Medicine and Research, and 81 at Texas Biomedical Research Institute in San Antonio.
NIH said Alamagordo officials will begin transferring chimpanzees as soon as possible, with the last animals expected to be in Chimp Haven in fall 2021. Federally owned animals at Keeling will be moved next, followed by federally supported chimps at Texas Biomed. The last of that facility's federally owned animals were moved this spring, the statement said.
The earlier 2023 date depends on Chimp Haven building space for 100 more chimpanzees by fiscal 2021, which will start in October 2020.
Death is likely to open up spaces, since many of the animals are aging, the NIH statement said.
Spraetz said 35-year-old chimps are considered geriatric, and the average age at Chimp Haven is 30 — even including 10 youngsters aged 4 to 9.
Every female is on birth control to ensure there aren't any new babies, she said.