Austin police looking for North Austin jewelry store thief
AUSTIN, Texas - The Austin Police Department is looking for a teen they say stole from a North Austin jewelry store in late August.
APD officers responded on Aug. 26 at 2 p.m. to the theft at Delitzel Jewelry on W. Anderson Lane. The teen suspect entered the store and asked about a gold chain. 
As the store employee removed the chain from a jewelry case, the suspect grabbed it and ran out of the store.
"My mom has been working for everything for someone just to come steal it," said sales associate Itzel Dominguez.
"He acted like he was going to try it on, so there was a mirror right next to the door, at the time not anymore, and he tried it on next thing you know he is out the door," said sales associate Anahy Campos.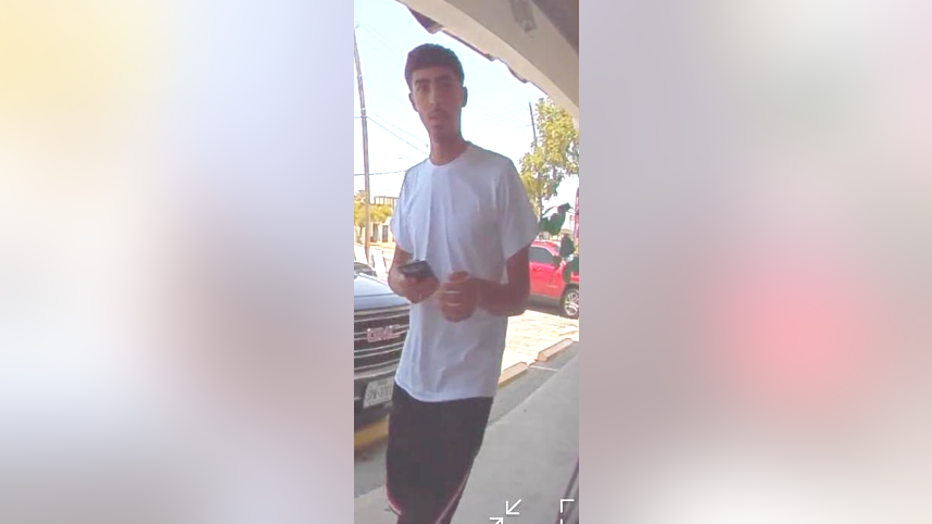 (Austin Police Department)
The associates say they tried to stop the suspect, but were not successful.
"He ran really fast, and my cousins tried to chase him, but no," said Dominguez.
The necklace that was stolen was valued at $12,000, the jewelry store associates said.
"Everything that you have worked for, and they just come and steal it," said Dominguez.
"At the time, it was the most expensive one. We don't try to order as many expensive [pieces of jewelry] because that usually alarms people that want to steal," said Campos.
Delitzel Jewelry has added an extra layer of security following the theft.
"Aside from our cameras, we got a security guard," said Campos.
"We feel a lot more safe, a lot more safe now there is somebody at least to open and close the door. [The door] would usually be locked, but he just ran," said Dominguez.
MORE CRIME COVERAGE
The suspect is described as a 16-17 year old Hispanic teen between 5'5" and 5'6" and around 130 lbs. with a thin build. He had black short hair and a goatee/mustache.
He was last seen wearing a white T-shirt and black basketball shorts with a red and white stripe down the side.
Anyone with any information may submit a tip anonymously through the Capital Area Crime Stoppers Program by visiting austincrimestoppers.org or calling 512-472-8477. A reward of up to $1,000 may be available for any information that leads to an arrest.