VIDEO: Man shoots at North Austin apartment with family, small children inside
AUSTIN, Texas - ***WARNING, GRAPHIC VIDEO WITH FOUL LANGUAGE SHOWN ABOVE***
The Austin Police Department is searching for the men involved in a shooting at an apartment complex in North Austin. 
Police said on Friday, March 31, around 9:52 p.m., several 911 calls reported a shooting in the 8400 block of Martin Court.
When officers arrived, they found an apartment with several bullet holes. A family, including small children, were inside the apartment when the shooting happened.
No one was injured, police said.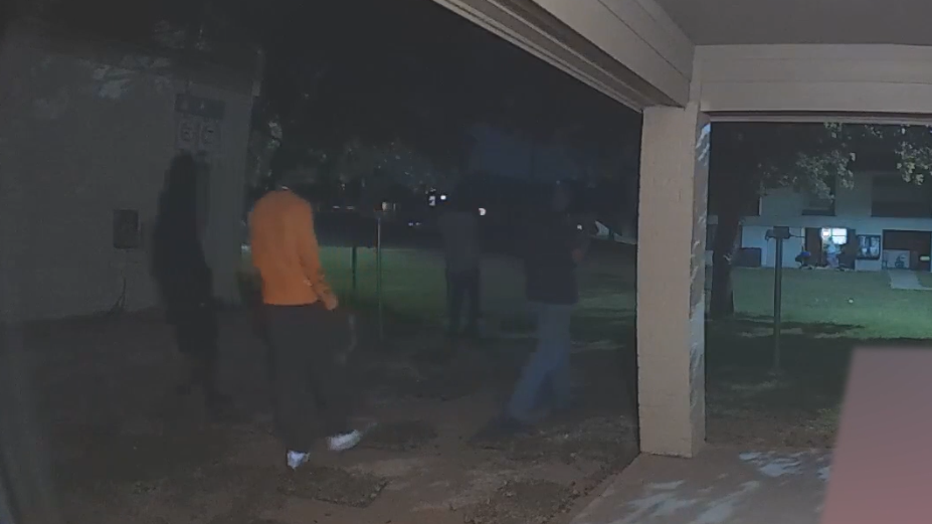 APD is searching for the men seen shooting into an apartment in North Austin.
Officers gathered video captured by security cameras. The images show several men walking in the area, two holding handguns. One of the armed men begins yelling. The video shows a second suspect, wearing a light blue shirt and blue jeans, taking out a handgun and shooting several times toward the apartment mentioned above.
Anyone with any information should submit a tip anonymously through the Capital Area Crime Stoppers Program by visiting austincrimestoppers.org or calling 512-472-8477. A reward of up to $1,000 may be available for any information that leads to an arrest.